Warpinator is a tool to transfer files across the local network over WiFi. It is developed and managed by the Linux Mint team.
It is specifically developed for Linux Mint and is installed by default on the system, or you can install it from the system repository as an Apt package.
sudo apt install warpinator
For other Linux distributions other than Linux Mint, it is available as a flatpak package and can be installed with the following command.
flatpak install flathub org.x.Warpinator
Warpinator allows you to easily connect multiple computers on a local area network and share files quickly and securely. This includes an unlimited number of devices you can share files with easily.
Warpinator on Android: How to install and use?
Recently an indie developer published the unofficial version of Warpinator for Android on the Google Play Store. This was also announced on the official Linux mint blog here.
It is completely safe to use and trusted. You can look into its source code on Github here.
As soon as you install and open Warpinator for Android on your device, it automatically scans all the available devices in the network.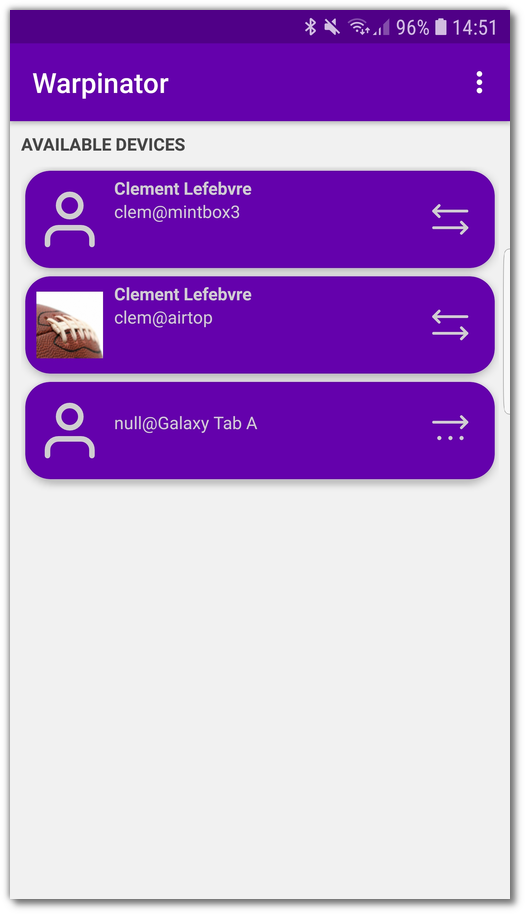 You can send or receive files between your android and desktop device quickly. This saves the hassle of using cables or Bluetooth between devices.
Being in its early development stage, it has a few known and not yet fixed issues; however, it works perfectly fine on almost all devices.
You can also see your android device in Warpinator on your Linux Mint desktop. The data transfer speed will depend on your WiFi. It is similar to using Files by Google for data transfer.
Setting up Warpinator
Download and install Warpinator by clicking on the button below once the installation is complete proceed with the below mentioned instructions.

Step 1: Open Warpinator from the menu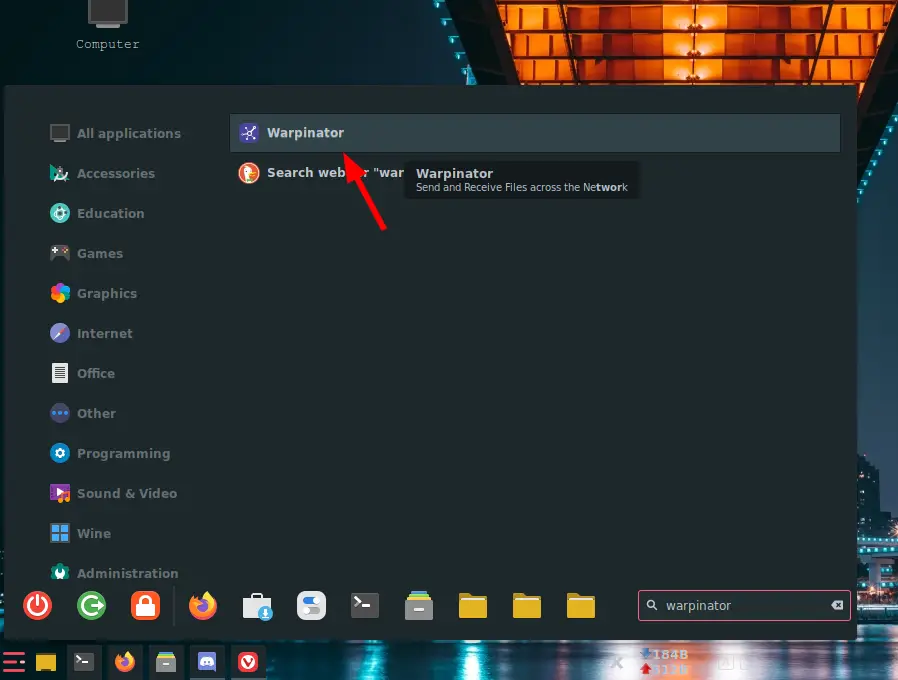 Step 2: Check the list of connected devices. Make sure your android device is connected on the same network as your computer.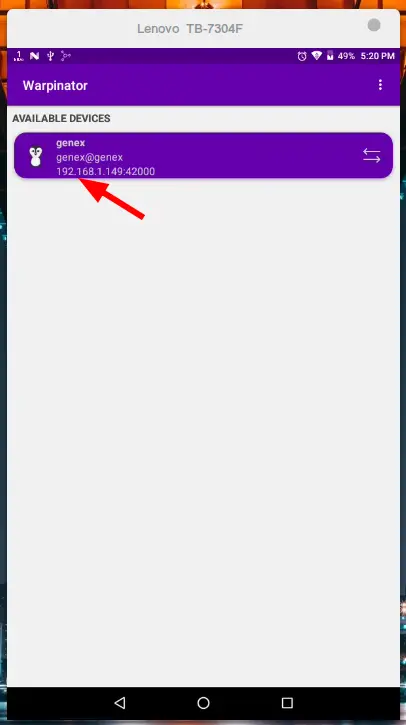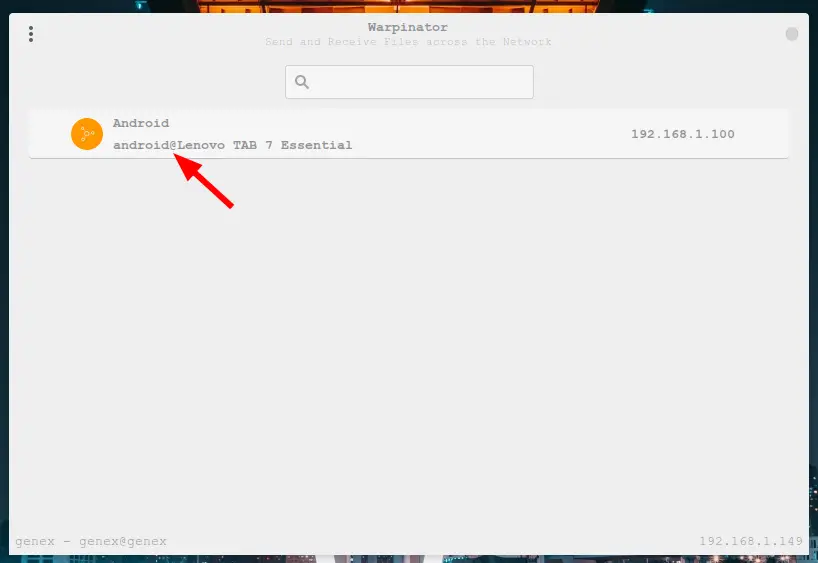 Step 3: Click on Send Files to browse and transfer files to the chosen device.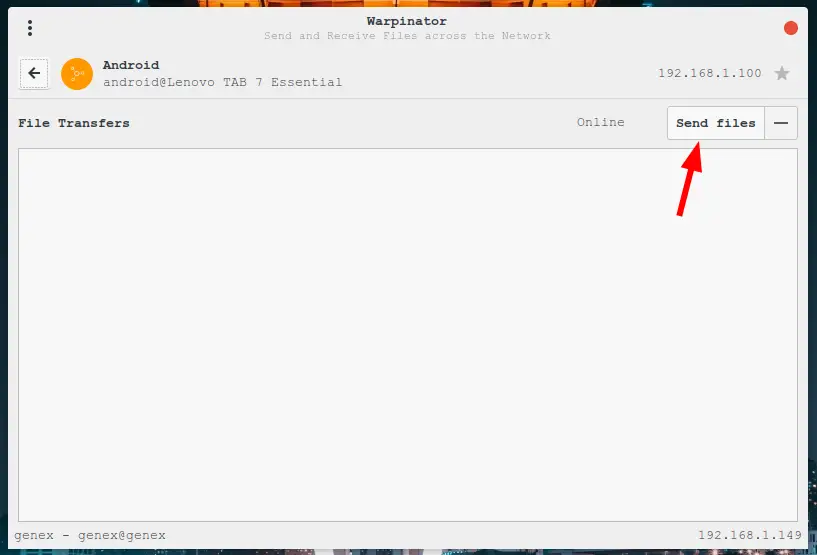 Step 4: Browse and choose a file that you wish to send.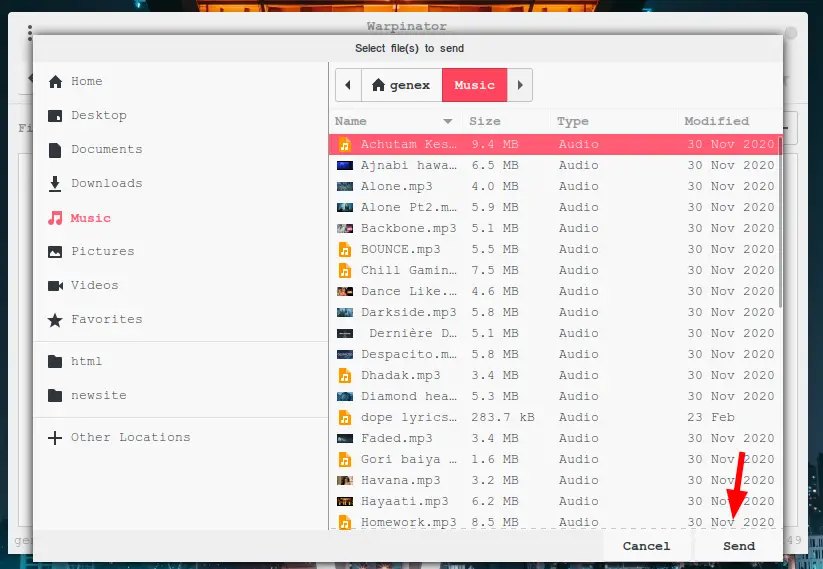 Step 5: Accept transfer on your Android device. This will start transferring the file immediately.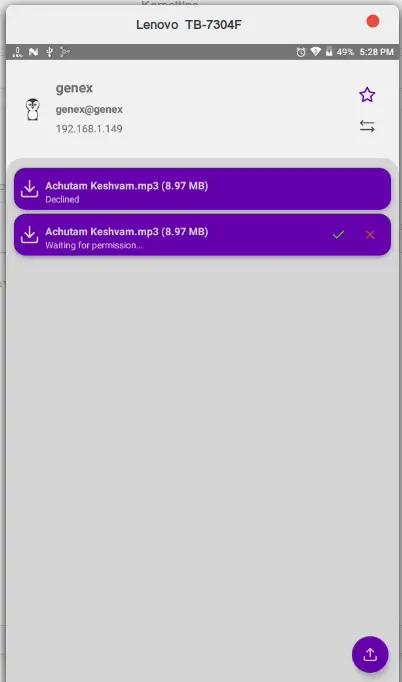 Step 6: The transfer will begin now hold on till warpinator finish transferring the selected files.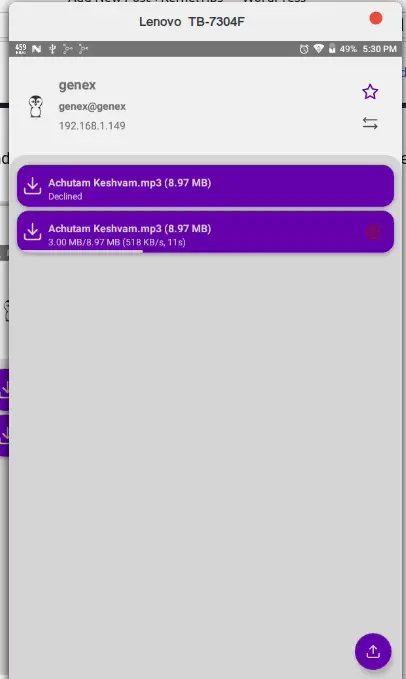 You can now browse the file on your Android device, this method works the same way vice versa. You need to click on the upload icon and select files to send them from android to your desktop.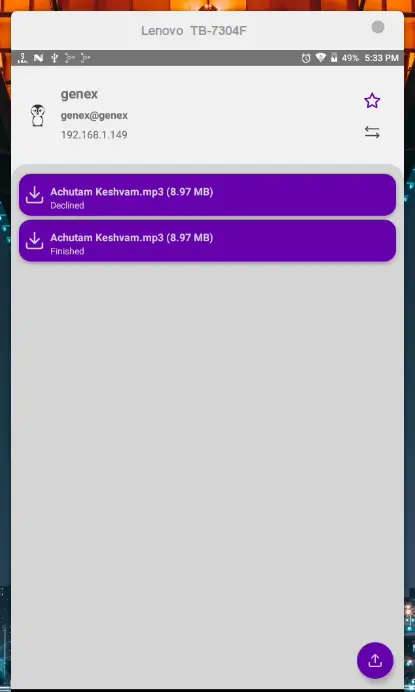 The sent files will be received in a folder named Warpinator under your home directory. You can change this in preferences.
Final review
Warpinator for Android is the quickest way to transfer files from android to Linux or vice versa. It is easy and secure to use and automatically scans and connects with the devices in the network.
Warpinator is a perfect alternative to KDE connect for those who are looking for easy file transfer between devices on Linux and now Android.