Many people wonder how to install Linux Mint without USB and there are alternative methods for us to have this great system on our computer. However, some of these do not depend on the client machine in particular but rather on servers. Today we will tell you about that.
Introduction
In the early days of Linux, the installation was done from floppy disks and that was enough, then we moved on to CDs and later to DVDs. However, these methods were slow and not free of corruption. Then came external media methods such as pen drives, which improved installation times.
These flash drives have considerably shortened installation times so that for example a Linux Mint installation can take very little time. 
Despite the advantages of installing Linux distributions via USB, it is not always convenient to do so. An example of this is in organizations where there are many computers. Imagine having to do 100 or more installations one at a time. It is not feasible. That is why network installations are used.
Another situation that can undermine the viability of USB installation is that sometimes we only need to install a system for testing purposes and not as our main system. In this case, it would be better to isolate it from the real hardware and test it in a safe environment. In short, we are talking about virtual machines.
So as you may notice, there are some alternative methods on how to install Linux Mint without USB, but the process is the same, the only difference is how to access the installation image.
Method 1: Install Linux Mint using Virtual Machines
A virtual machine is a virtual environment in which we can install an operating system that we can use on top of the main operating system on our computer.
So, a virtual machine behaves exactly like a physical computer and contains its resources. The difference is that they are virtual (i.e., software-based) but they really exist and are part of the system where the virtual machine is installed.
To create a virtual machine and install Linux Mint there without USB, we first need to install a program that will take care of managing virtual machines. There are several of them that we can take better advantage of in each of the different circumstances that exist.
Oracle VirtualBox
This is one of the most popular and widely used tools for creating virtual machines. It is completely free and is the most recommended software if you are going to start having a virtual machine in Windows from another system.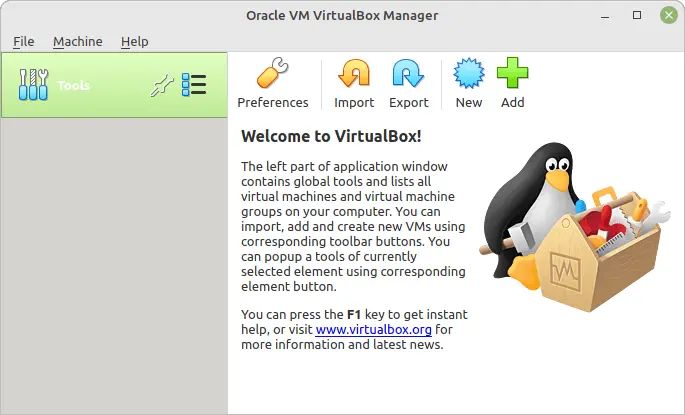 VMWare Workstation
With around 20 years in the market, VMWare is one of the most solid options for creating virtual machines. It has support for many Linux distributions and like Oracle VirtualBox is easy to use even for novices.
The main problem with it is that it requires a license, which means that it has to be used in situations that really require it.
QEMU—GNOME Boxes
If you use Linux and want to install Linux Mint without USB, you can emulate it using QEMU technology and use a frontend like GNOME Boxes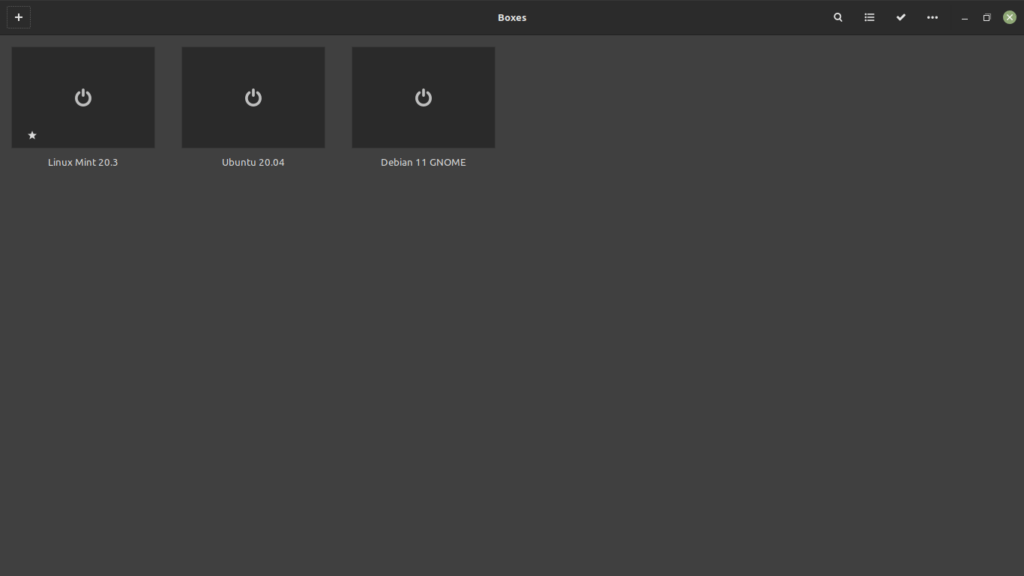 Like the previous solutions, we can create virtual machines and manage them in a very fast way. The difference is that QEMU together with the KVM module use kernel resources natively, improving its performance of it.
Any of these tools will allow us to create a virtual machine and install Linux Mint in it without USB, you will only need the ISO image of the installation.
Method 2: Installing Linux Mint without USB via PXE
PXE or Preboot eXecution Environment is a server-client mechanism that instructs a client machine to boot from the network. This makes it possible to install Linux Mint or any distribution over the network.
The only catch with this is that we need to set up a PXE server. A Linux PXE server requires a certain set of tools installed on it, as well as the correct server software and Linux image, which in this case is Linux Mint.
When talking about a server, it should be noted that the steps to set up a server vary depending on the distribution. Setting up a PXE server on Debian is not the same as setting up a PXE server on Rocky Linux, even if we are only installing one particular distribution.
In addition to this, there is another limitation and that is that we need considerable bandwidth because all the files will be downloaded. 
On the other hand, this method is recommended when we have to install Linux Mint on many computers simultaneously. Or if we don't have a USB available, but we know of a PXE server within the network or even from the Internet.
In any case, this procedure is conditioned by the fact that the computer has to support the boot feature from the network.
In short, we have to create a PXE server with the Linux Mint image, then reboot the computer and configure it to boot from the network, so it will start the installation.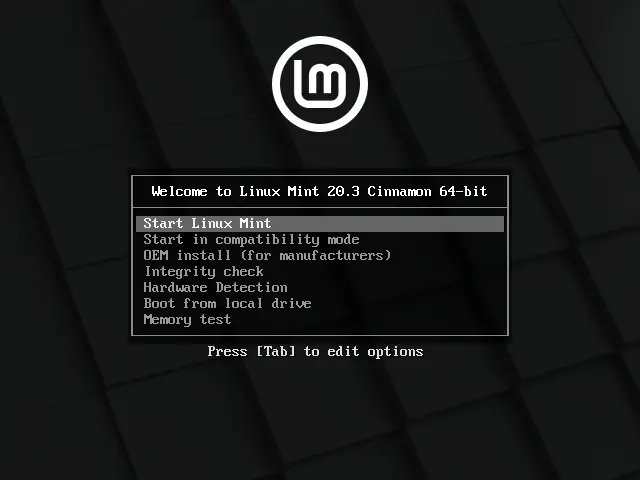 Method 3: Installing Linux Mint Using UNetbootin 
Another way to install Linux Mint without using a USB is to use a program called UNetbootin. But in order to do that, you will need to have a running Windows OS on your machine. To start, follow the procedures below:
Download the latest version of UNetbootin from its website.
Once you download the file, extract it and run the setup file to install the program.
Now, you will see the installation window. Click on Next and wait for it to complete.
In the next screen, click on Finish, and then the program will be ready to use.
Download the ISO file of the Linux Mint from its website.
Open the UNetbootin.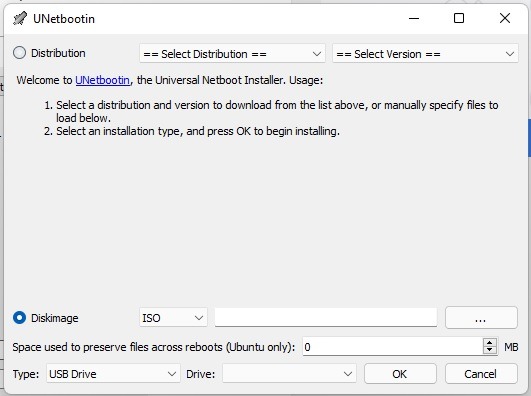 Now, there are two different ways to install an OS on UNetbootin. The first option given by the UNetbootin utility allows you to choose a distribution and version. But since we downloaded the ISO of Linux Mint, we can ignore it and tick the Diskimage instead and then select the Linux Mint ISO that you downloaded earlier.  
After that, you'll find the "Type" and then select Hard Disk. Select the drive where you install the Windows OS and then click the OK button.

The UNetbootin will start now. Once the process has been completed, you can click the Exit button. Now, reboot your computer.
The UNetbootin will show you its screen. Hover your mouse and click it. This will start booting the computer into Linux Mint.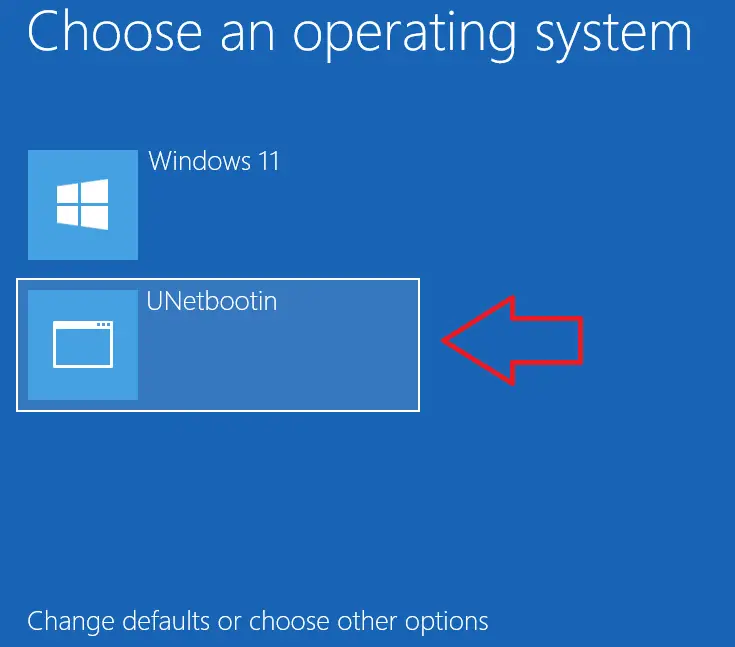 From here, you can start the installation of Linux Mint even without using a USB. Keep in mind that you can install the Linux Mint OS alongside your Windows, so you won't end up deleting Windows as well as your files on it.
Is it then possible to install Linux Mint without USB?
The reality is that we can. Although it depends on what we are going to use it for. In some cases, you can use virtual machines and install Linux Mint and test it without compromising the real hardware; another way is to do it from the network, but you need a PXE server configured to perform the whole procedure and lastly, you can use the UNetbootin and install it.
As we all know, Linux Mint is a great Linux distribution focused on newbies, so it's good to know which installation methods are available to be prepared.