Signal is a privacy focused messaging software which provides you with unexpected focus on privacy and a different messaging experience.
Signal is Open source and completely free which makes it even more attractive to people who don't want to compromise their privacy.
Your messages on signal are end-to-end encrypted which keeps your conversations secure and make it impossible for a third party to read it even for the Signal developers itself.
Signal can't read your messages or listen to your calls, and no one else can either. Every message on Signal is encrypted by default which means only the receiver or the sender can read the message.
It have all the features that you would expect from a good messaging application which includes Text, Voice messages, Photos, Videos, GIFs and files. All for free.
Signal works with your casual data packs and requires very low data to function. However, this also depends on your usage.
You get an awesome feature of encrypted stickers with SIgnal. You can create and share your own stickers on with your friends and contacts.
In this article, I am going to show you how you can install Signal Messanger on your Linux Mint system.
These instructions work for all distributions based on Ubuntu and Debian. Follow the instruction mentioned below to install Signal.
Signal is a hundred percent non-profit organization that works on donation and support given by the community.
You might consider switching to Signal if you don't want your privacy compromised by other alternatives like Whatsapp and Facebook. That mine and sell your data for profit.
Let's now see how we can install Signal on Linux Mint.
Install Signal on Linux Mint
Open a Terminal Window and enter the following command:
$ sudo apt install signal-desktop

This will install Signal on your system from the official repository of the Linux Mint.
Once installed you can launch Signal from the menu or execute the following command in Terminal to launch it.
$ signal-desktop
Install Latest Version of Signal on Linux Mint
Even though the official software repository has the most stable version of the software it is almost always outdated and the latest updates are not released for days.
If you want a simple installation or want the most stable version hen I recommend you to install signal via the official repository mentioned in the above instructions.
However, if you want to install the latest version of Signal Desktop on your system then open a Terminal and run following commands line by line.
Note: Do not include the dollar($) sign in the command.
Update your cache with the following command:
$ sudo apt update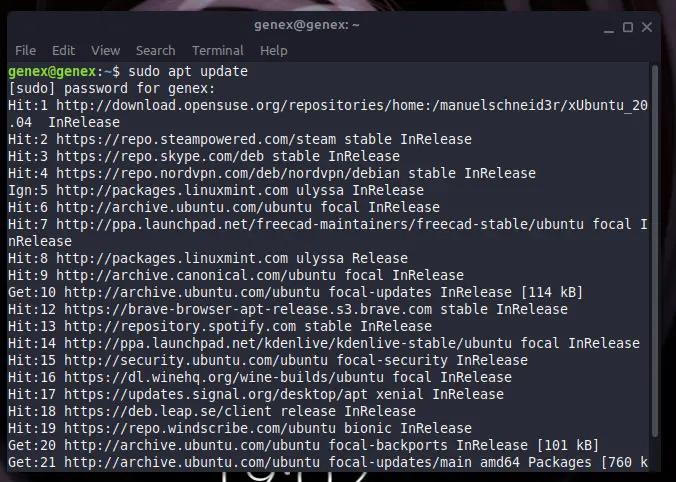 First Install Signal's public signing key:
$ wget -O- https://updates.signal.org/desktop/apt/keys.asc |\
$ sudo apt-key add -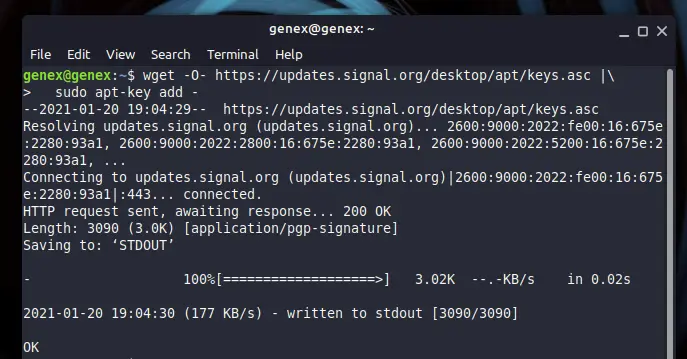 Now add Signal repository to your list of repositories:
$ echo "deb [arch=amd64] https://updates.signal.org/desktop/apt xenial main" |\
$ sudo tee -a /etc/apt/sources.list.d/signal-xenial.list

Update your package database and finally install Signal with the following command:
$ sudo apt update && sudo apt install signal-desktop
Now you can connect your account to signal and use it on Linux Mint.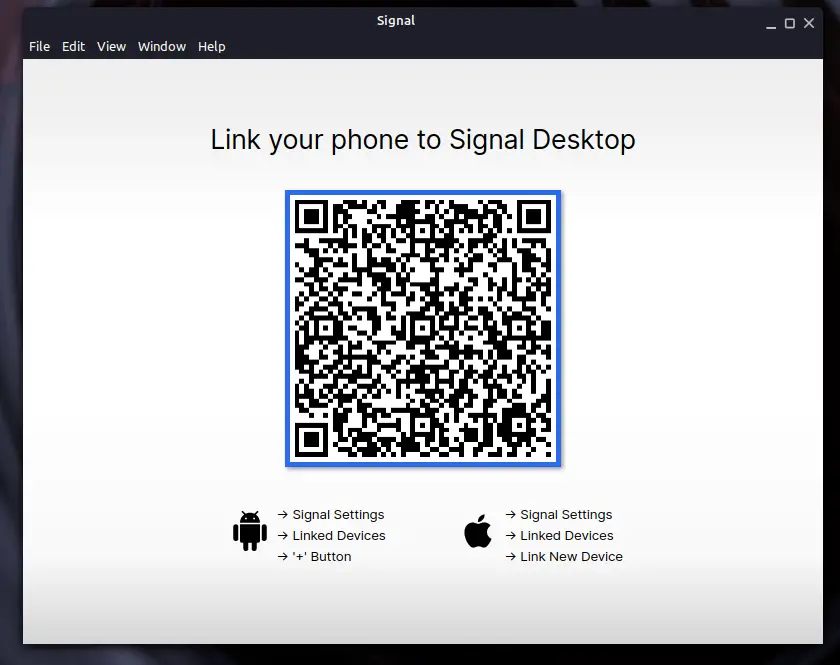 Conclusion
Signal is a great application for privacy-focused messaging. You must switch to signal if you care about your privacy.
Drop your doubts and thoughts related to this in the comments.