Dissenter is a privacy respecting browser which blocks interrupting ads and trackers that follow you around just like the one on this website.
It is based on Brave browser which is another privacy-focused web browser.
Dissenter does not differ much from Brave browser. However, some of the features of brave are removed and replaced with additional features.
The main feature of Dissenter browser is that it creates a comment section on every URL online. You can leave a comment on any website including new websites, video, marketplaces etc..
You can easily view comments left by other people and chat with others visiting the same link in real time.
This feature of Dissenter really saves the day when you encounter a spam or fraud website. You can check the comments that people left and see if the products are worth buying and if the website is safe to browse or not.
Dissenter is available for multi-platform including MacOS, Windows and Linux Mint.
In this tutorial I will show you how you can easily set-up Dissenter browser on Linux mint.
Go to Dissenter website and download the deb package. This will take you to a download page where you can download Dissenter.
Step-2: Open Dissenter installer
Now double click or right-click to open the file that you just downloaded. Deb files are supported by all Debian and Ubuntu based Linux distributions including Linux mint.
We can install Dissenter deb package using GDebi Package Installer which comes pre-installed on Linux mint and needs no additional setup.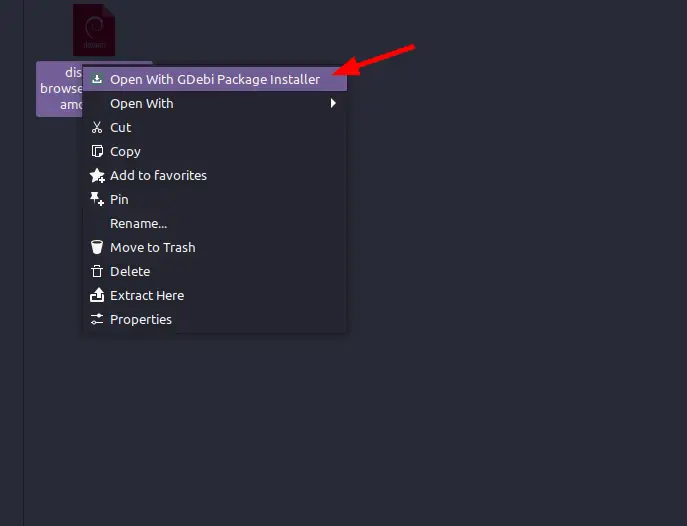 Step-3: Click to install Dissenter
Now the installer will open up. Here you can see all information about the package.
Click on Install Package to install Dissenter browser on your system.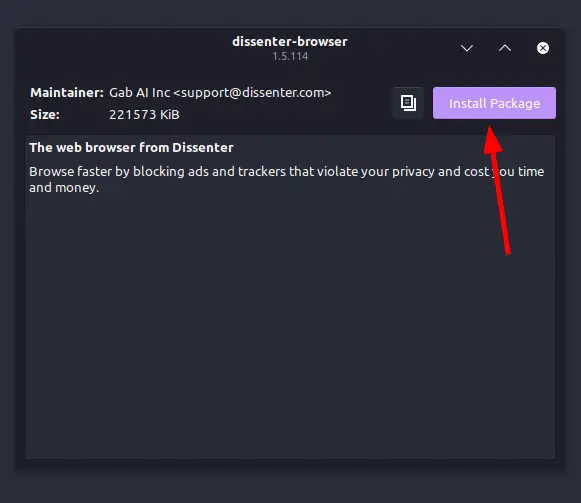 Step-4: Authenticate to install
GDebi requires authentication before ti can install dissenter on your system. You can give it the required permission by filling in your password and clicking Authenticate.
So fill in your password and click Authenticate.
Step-5: Dissenter browser installing
The installing will begin now. However, if you have any missing dependency then it will be downloaded and installed first which will take mostly one minute to download.
Once all the dependencies are met Dissenter browser will be installed on your system.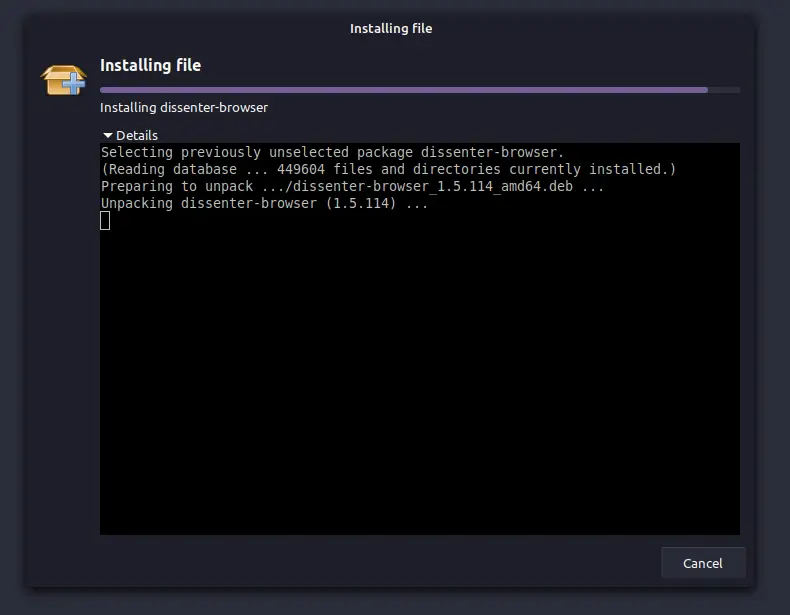 Once the installation is complete, the pop-up will close and now you can open Dissenter from the menu.
Step-6: Open Dissenter browser
Once installed, you can easily open dissenter from the menu and log into gab.com and start commenting on any website.
However, to see comments you don't need to log in.