Zoom is a really good tool for distance learning through Video conferencing. Thousands of schools , Colleges and Webinars are using zoom to connect with their students and learners.
It is available for all popular platforms including Linux, Android, Windows and IOS.
When the Covid-19 pandemic hit , online education became the last option to attend classes and pass the year. This was made possible by using video conferencing apps like Zoom.
Zoom is probably the best app for video conferencing and distance learning its features make it unique and it has got no competitors.
In this article I am going to show you how you can install zoom on Linux and get started with your studies through distance learning.
Zoom is not available in the official repository of any of the Linux distribution. Hence, we need to manually download zoom from its website and install it.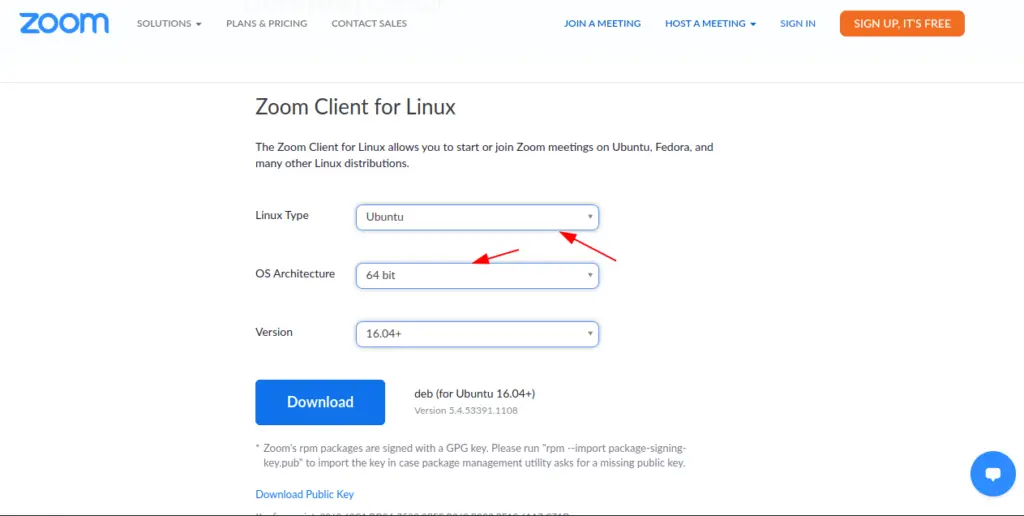 Click here to download zoom for Linux. First choose the Linux type that you are using, not every version of Linux is mentioned here so choose the one on which your Linux distribution is based on. For example, if you are using Linux mint debian edition then choose Debian.
Now choose your OS architecture, if you are unsure which version of OS you are using , if your computer is bought after 2013 then you are probably using 64 bit OS.
In Version choose the latest version of Zoom. This makes sure that you stays up-to-date and protects you from possible bugs.
Installation instruction for Deb file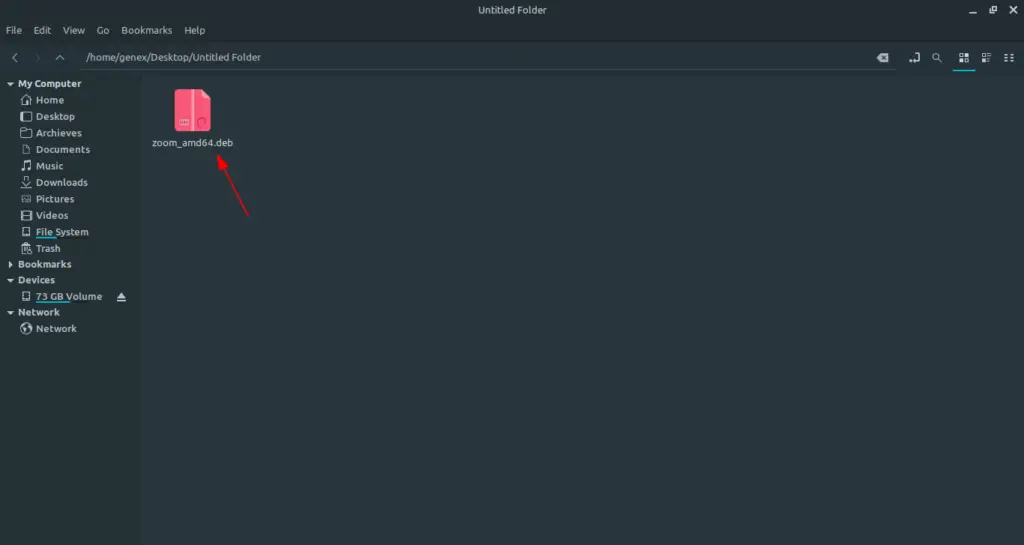 Now open the installation file that you just downloaded for installation. Depending on your system and your OS the file could be in Deb or RPM format.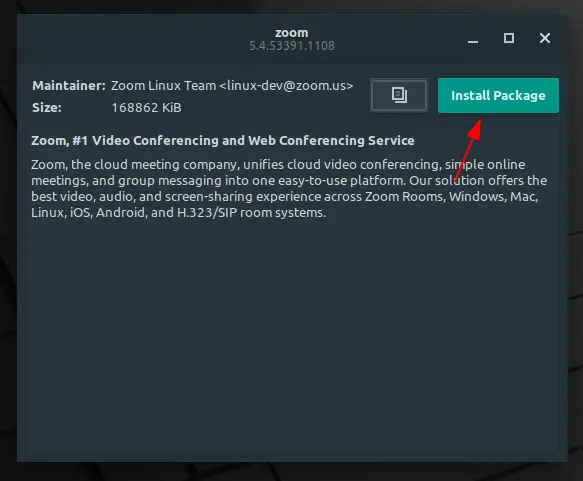 Deb files will be installed using Gdebi package installer. You can see the version of zoom that we are going to install and its description in the windows that appears. Click Install to begin installing Zoom on Linux.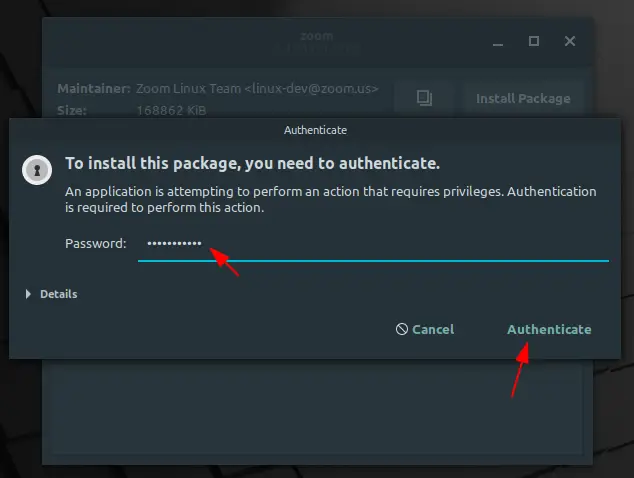 Before we can install Zoom we need to authenticate, so fill in your password and click Authenticate.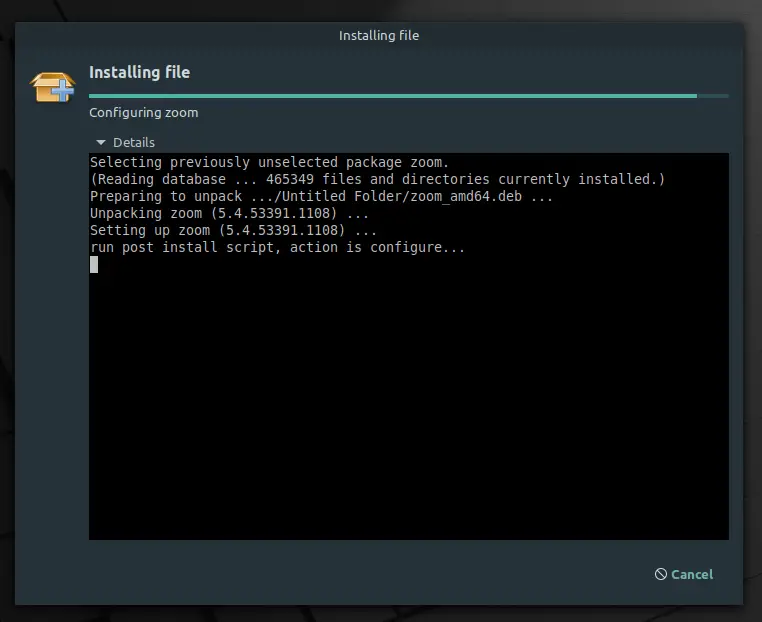 The installation process has now begun, you can see the progress by clicking on Details. This will take just a few minutes to complete installing Zoom.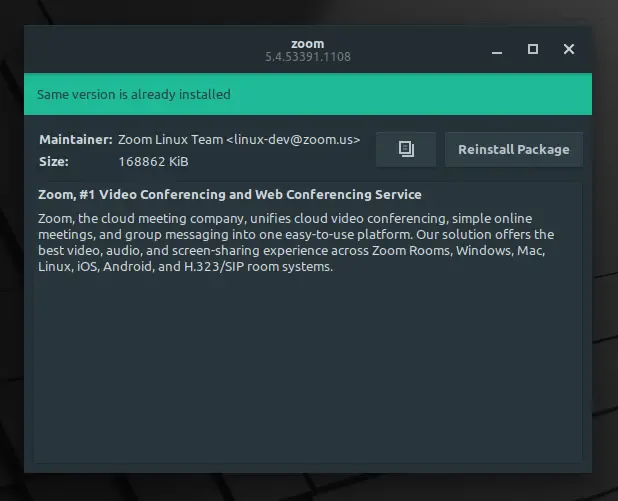 Once zoom is installed, the window will close and you will see a message that the same version is already installed. Close this window to continue.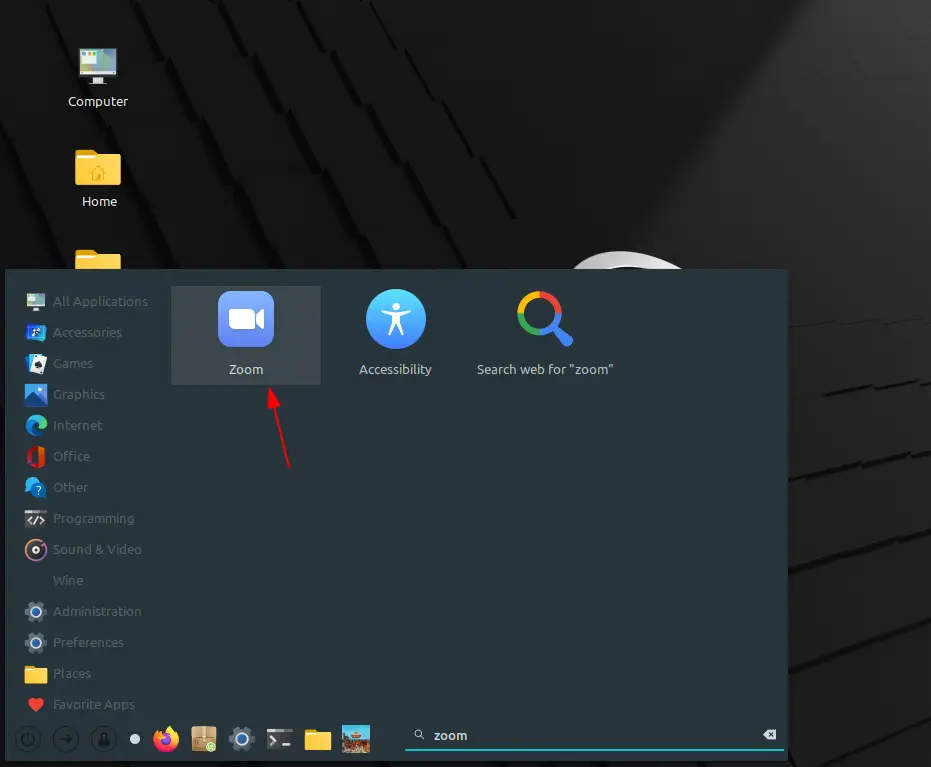 You can now launch zoom from the menu, just search for zoom and click on it to launch zoom or alternatively enter the following command to launch zoom from the terminal:
zoom
Launching from terminal helps you to find error if zoom is not working correctly or not launching.
Installation instructions for RPM file
If you are on Cent OS, Fedora or other Linux distribution that supports RPM packages then you would have download zoom with a RPM extension instead of Deb.
Installing rpm files is very easy just open your terminal and enter the following command:
sudo rpm -i packagename
Here, change the "packagename" with the name of your downloaded file. Just make sure the location of your terminal is also the same directory in which the file is located.
This installs Zoom on linux using rpm package installer. To remove zoom from Linux follow the steps given below.
Remove Zoom from Linux
If anything went wrong or you no longer need zoom then you can easily remove zoom from your system.
If you installed zoom using a Deb package or if you are on Linux mint , Ubuntu , Debian or any other Debian based distribution enter this command in terminal
sudo apt-get remove zoom
Then use this command to remove unnecessary dependencies that are no longer required.
sudo apt-get autoremove
If you installed zoom as an RPM package or if you are on Fedora, RedHat , Open SUSE then use the following command to remove Zoom from your system.
sudo rpm –e packagename.rpm
Final Words
This is it for this article. I hope this helps you, Zoom is an really useful software for video conferencing and for distance learning.
Drop your opinions in the comment below.