The best thing about Linux is that it lets you personalize your system as much as you want and as much as you can. This is one of the many reasons why people love Linux and can not even imagine going back to Windows or any other operating system.
You can customize almost everything in Linux, from using a live wallpaper to changing the whole GUI.
Linux does not come with a feature to use live wallpaper. Instead you have to manually download software to enable this functionality. In this article I am going to talk about two such wholesome software for Linux which allows you to use live wallpaper on Linux.
Both of these are incomparable to each other and provide unique features. It's hard to say which of these is my personal favorite because I keep switching between them.
Applying a live wallpaper on your system redesigns your desktop and looks really awesome. So let us now jump directly into using a live wallpaper on Linux.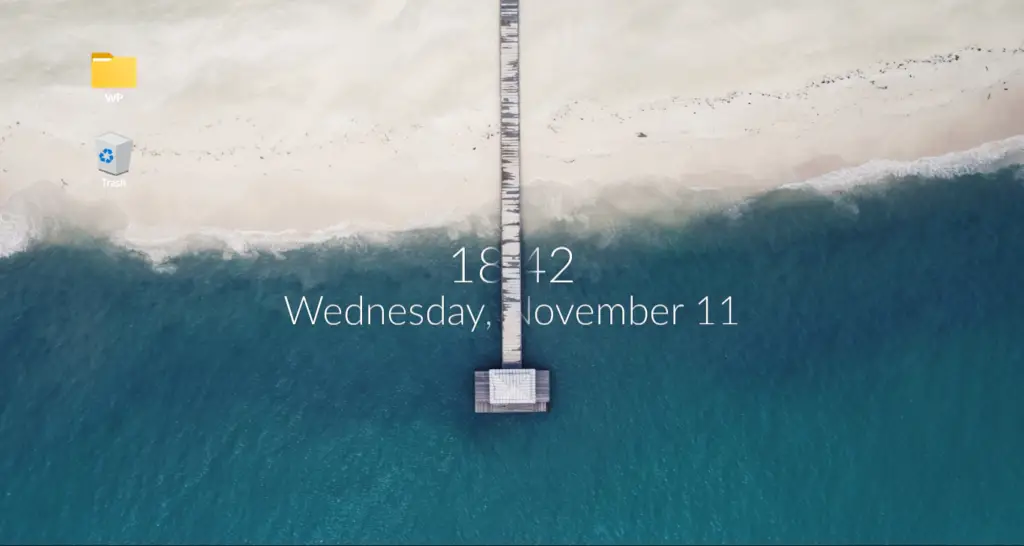 Komorebi is not just a wallpaper changer but instead a very beautiful desktop re-designer. It changes the look and feel of your current desktop completely.
It have 10+ beautiful wallpapers by default and you can build more wallpapers using its wallpaper creator that comes installed with Komorebi.
You can use a live wallpaper on your Linux system using Komorebi, it not just allows you to use live wallpaper but it has other amazing features too.
You can use a webpage as your wallpaper using this tool and to set an live wallpaper you just needs an video file.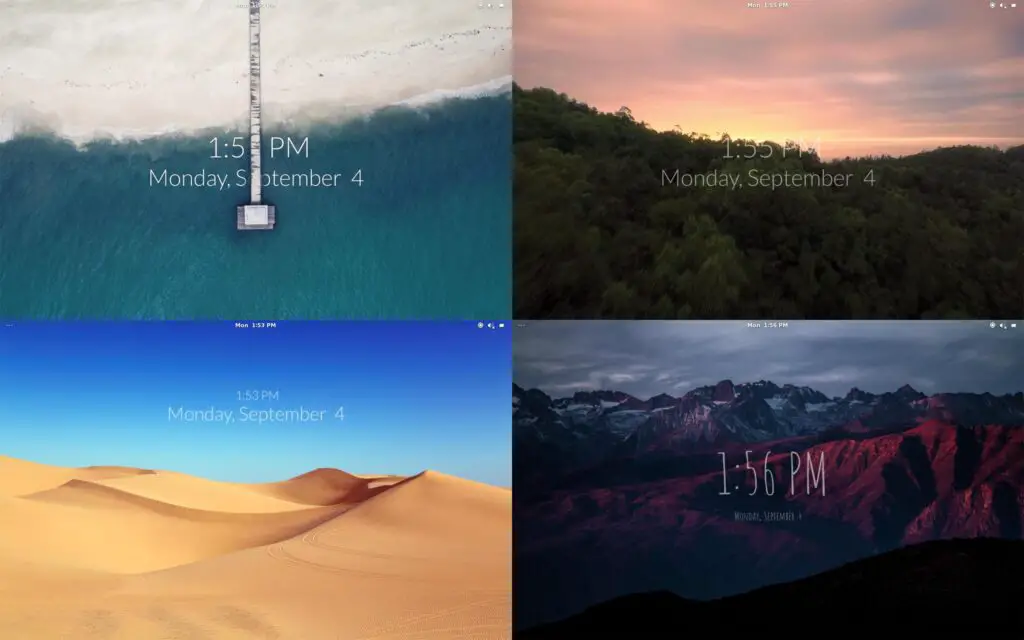 Also, note that Komorebi only supports mp4 formats currently and can not be used to set GIFs as live wallpaper. To set a GIF as live wallpaper check the tool down below.
Other great feature of Komorebi is that it allows you to choose the Font for date and time that it displays. It turns your desktop into an very modern and amazingly beautiful looking modern PC.
The Date and Time are dynamic and can be positioned in 3D. This is an very wholesome feature of this tool, making it my favorite.
The installation steps for Komorebi are also very easy, you can click on the link below to download Komorebi and get its installation instructions.
For Debian and other Debian based distributions it comes in a easy to install deb package, which can be installed with just one click.
If you want to manually build Komorebi then use these commands:
sudo add-apt-repository ppa:gnome3-team/gnome3 -y
sudo add-apt-repository ppa:vala-team -y
sudo add-apt-repository ppa:gnome3-team/gnome3-staging -y
sudo apt install cmake valac libgtk-3-dev libgee-0.8-dev libclutter-gtk-1.0-dev libclutter-1.0-dev libwebkit2gtk-4.0-dev libclutter-gst-3.0-dev
git clone https://github.com/cheesecakeufo/komorebi.git
cd komorebi
mkdir build && cd build
cmake .. && sudo make install && ./komorebi
Enter the commands above line by line in your Terminal to install Komorebi.
Once installed you can search for Wallpaper in the menu and enable Komorebi wallpaper, you can also create your own Video / Image / Webpage wallpaper.

Komorebi will start automatically with the system. It consumes very low resources, for my system it is just consuming 25 M.B. of memory which I think is pretty less as compared to applications like Firefox and chrome.
You can also use unsplash with this tool to make your desktop smarter and more beautiful.
This is my second favorite tool for setting live wallpapers, unlike Komorebi which only allows you to set mp4 video as wallpaper, Foo-wallpaper is a script that infinitely loops an GIF.
You can easily set-up live wallpaper from GIF using Foo-Wallpaper. As this is just an basic script, it misses some important features like Date and Time, auto wallpaper change, wallpapers from unsplash.
On comparison to Komorebi, it consumes same resources as Komorebi Hence, I have put this on second place because it provides a lot less features than its counter part but if you want to set up an GIF as live wallpaper then this is the tool you will need.
This is a very basic script so every time you restart your computer you will have to re-run the script or you can set it up to launch at startup using your system settings.
before we can use this tool we need to install "Feh" , a wallpaper changing tool that this script uses to perform its activity.
Open your terminal and enter the below command to install Feh or search your software manager for Feh:
sudo apt install feh
Now download Foo-wallpaper for Linux from the link below.
you can also use the following command to download this script via command line:
git clone https://github.com/thomas10-10/foo-Wallpaper-Feh-Gif.git
Once the script has been downloaded, use the below commands to start the script and set a live wallpaper.
cd foo-Wallpaper-Feh-Gif
chmod +x back4.sh
./back4.sh 0.010 gif/pixel.gif &
#./back4 speed pathToGif &
Enter the above commands line by line. Here on third line "./back4.sh" executes the script and "0.010" is the speed of the GIF you can change this accordingly. "gif/pixel.gif" is the path to your GIF file, you can change it to where your GIF file is stored.
As I mentioned above this is a pretty basic script. So if you want to change the wallpaper or want to re-launch Foo-wallpaper then first use command "killall bash4.sh" or using your system monitor find and kill "bash4.sh".
If you don't kill it before trying to use the same command again to change the wallpaper, it will load two scripts which will conflict with each other.
Final Words
Both of these tolls that I mentioned above are very useful in setting an live wallpaper. On the other hand if used incorrectly they can significantly slow down your system.
I recommend you to use videos of duration less than 5 second with Komorebi and GIF which are less than 10 M.B. if you are on an low end PC.
If you are wondering why I only mentioned two tools here, then the reason is these are the best tools that I found and other tools are pretty outdated or doesn't works well.
If you know of a tool that you think should be added to this list then comment down below.