A few days ago I urgently needed to type in Hindi on my Linux mint desktop, however I was unable to figure this out, I also checked in "Languages" under settings and installed the required language pack.
Even after that I did not get any option to type in Hindi. My other option was to look for Google input tools. However, they are not available for Linux users.
Searching on the web also didn't help because most of the tutorials for Ubuntu and Ubuntu have different settings than Linux mint.
This was really frustrating and I had to miss out on something very important due to this. When I finally found the answer to my question, I thought of all the other folks who could have gone under the same circumstances.
I have also seen my posts on Reddit regarding people wanting to type in specific languages. I wish I could have found the tutorial as this one, which could have saved me a lot of hassle but anyway follow along this tutorial to enable typing in any language on Linux mint.
The only thing that I missed was simply choosing a keyboard layout for my language. Here is a list of instructions that you need to follow to enable typing in your language.
I have also included picture based instructions that you can follow to enable Hindi typing or typing in language on your system. You can scroll down to bottom for image based instructions.
Go to System settings -> Languages
Click on Install / Remove Languages and install the language pack for your language.
The above step is not necessary but recommended
Then go to System settings -> Keyboard
Go to Layouts and click "+" to add a new layout.
Find and select your language in the pop-up that appeared
Now you can type in the language that you just choose.
Install the language pack for your language
We will install a language pack for the language that we want to type in, then we can also use that language as our system language.
This step is not necessary but recommended so now lets get on installing a language pack on Linux mint.
Go to System settings and under Preferences click Languages.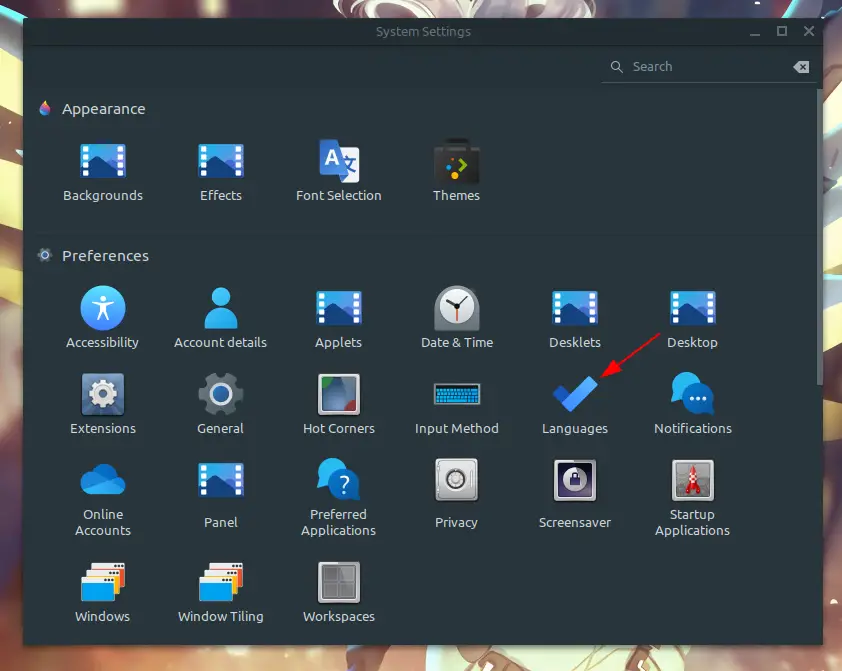 As you can see in the image below, form here we can apply a language pack system wide. Click on Install / Remove Languages to browse all available language packs.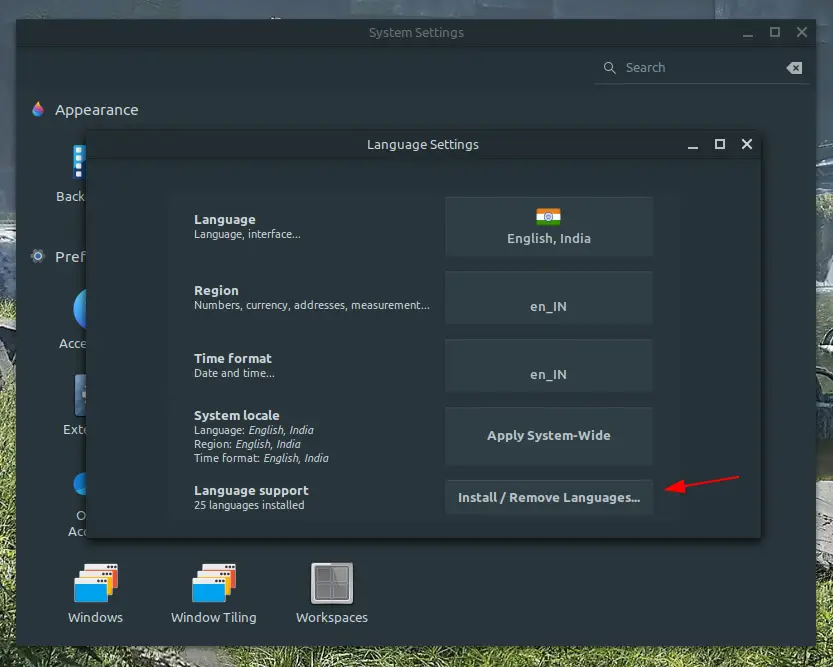 We need to authenticate before we can continue with installing language packs on our system. In Linux we always need to authenticate before installing a program or something.
So fill in your password and click Authenticate.

Now scroll down and see if the language pack that you want to install is already installed. Click on the Add button to install if it is not already installed as shown int he picture below.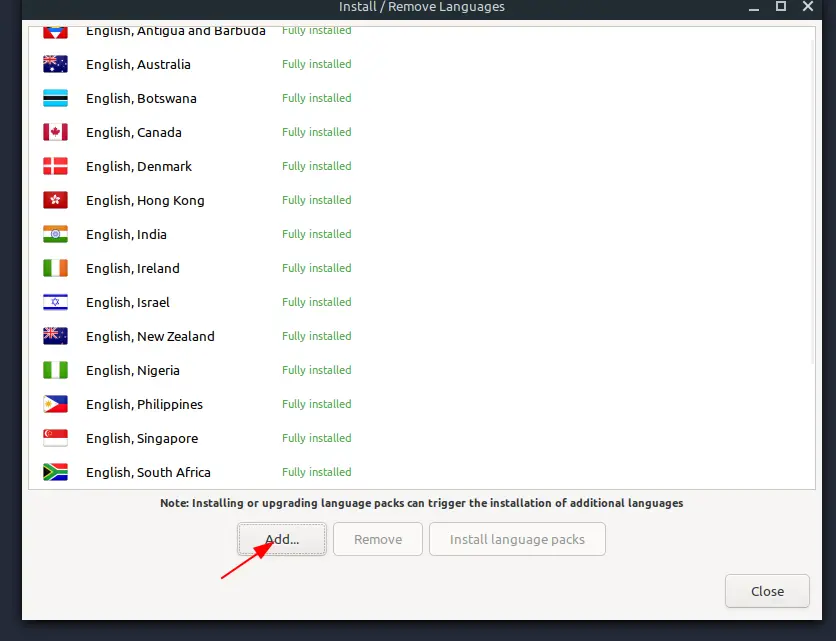 Scroll through all the available languages and choose the one that you wish to install and click on Install button.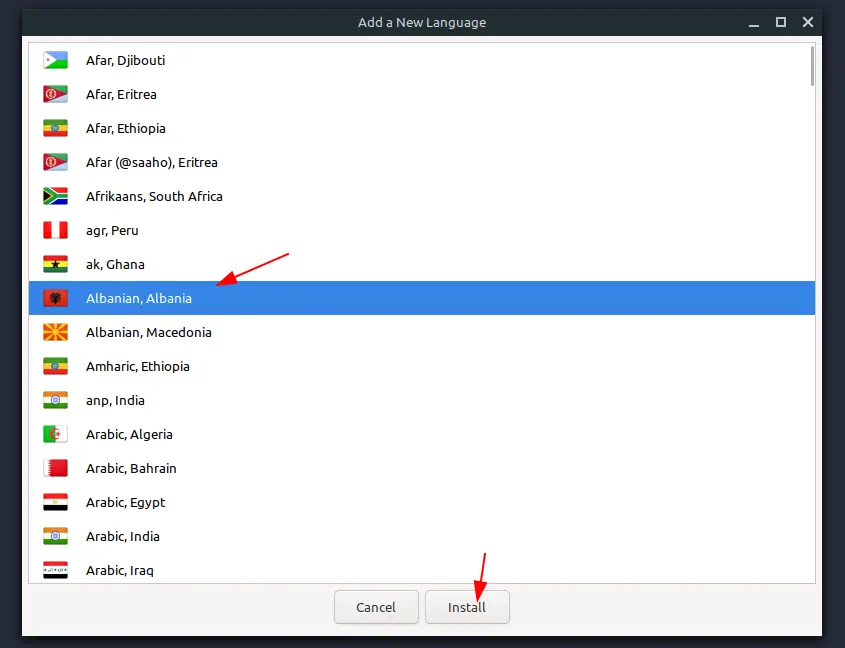 Once the language pack is installed close the windows and in Settings click on Keyboard. You can find the keyboards option under the Hardware section.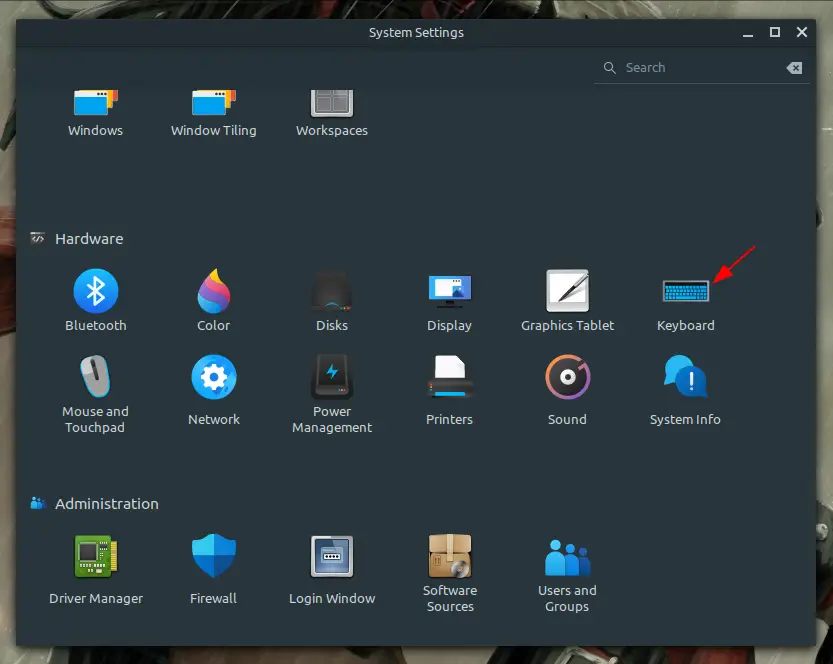 In Keyboard settings go to Layouts menu and click on the "+" to add a new layout. We need to add different layouts for every language that we want to type in.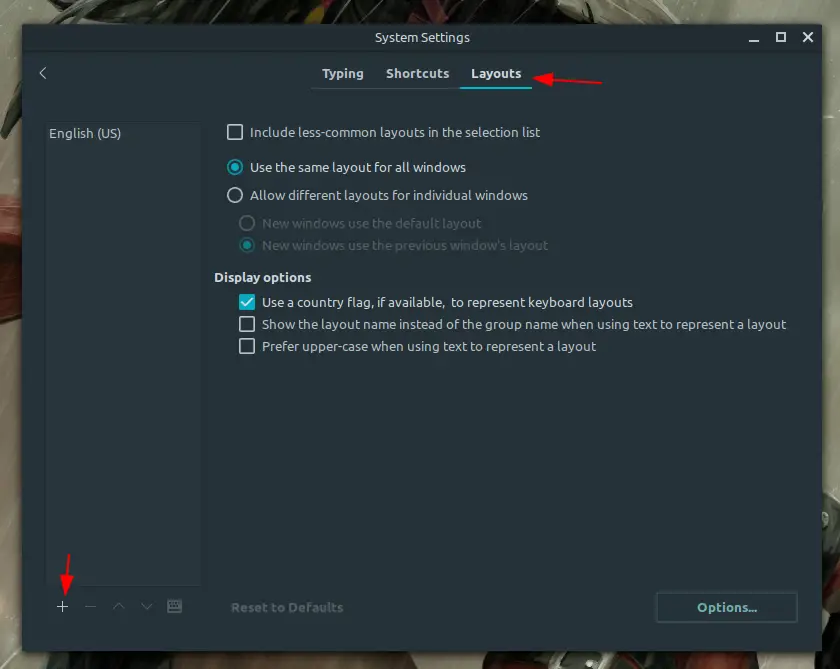 Now from the pop-up that appears, choose a language and click on the Add button.
You can see hundreds of languages in the menu, also you can preview a layout before adding it by clicking on Preview, choose an appropriate layout for your keyboard and click Add.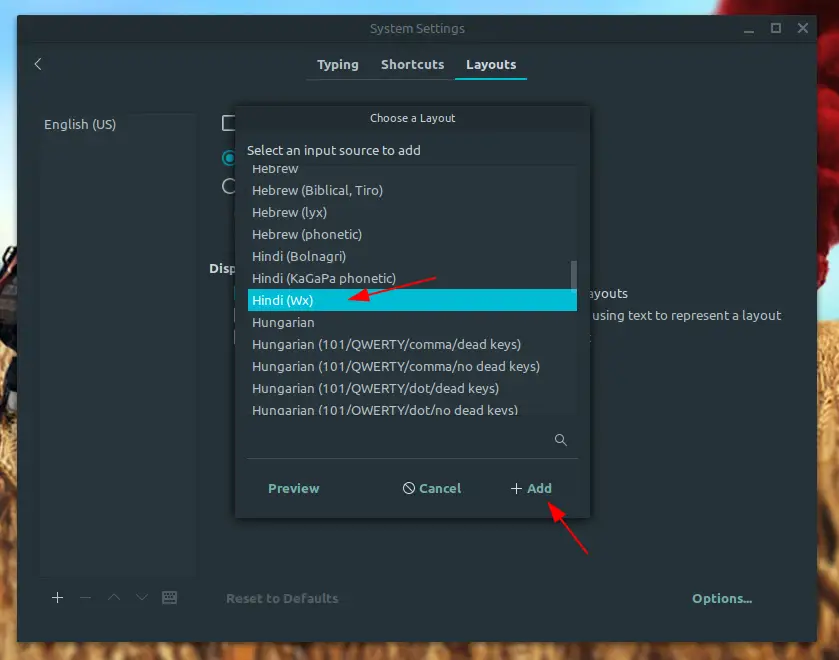 You can see that a new language has now appeared in layouts. Lets now proceed to selecting this newly added language.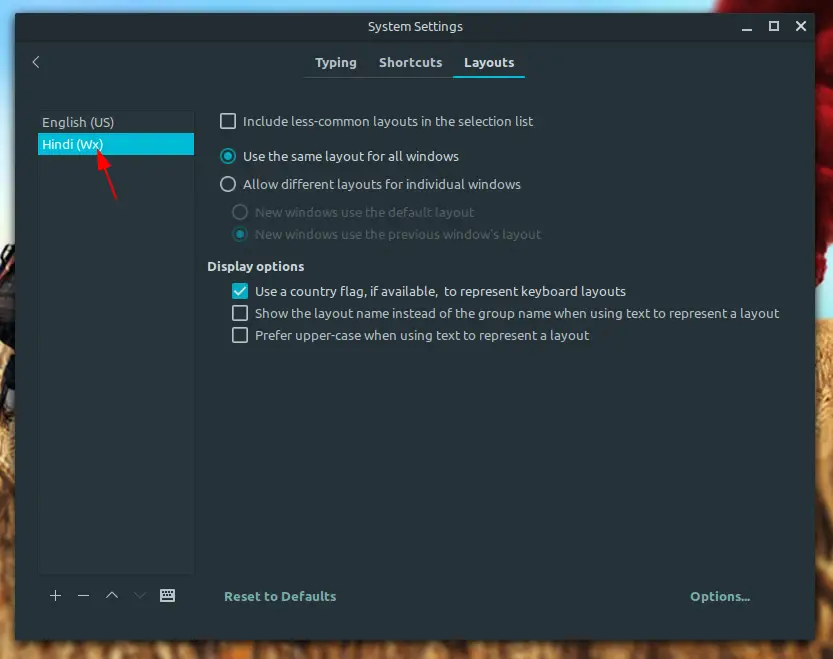 This is what my keyboard layout looks like for Hindi language, this shows what each key of my keyboard will input when the corresponding key is pressed.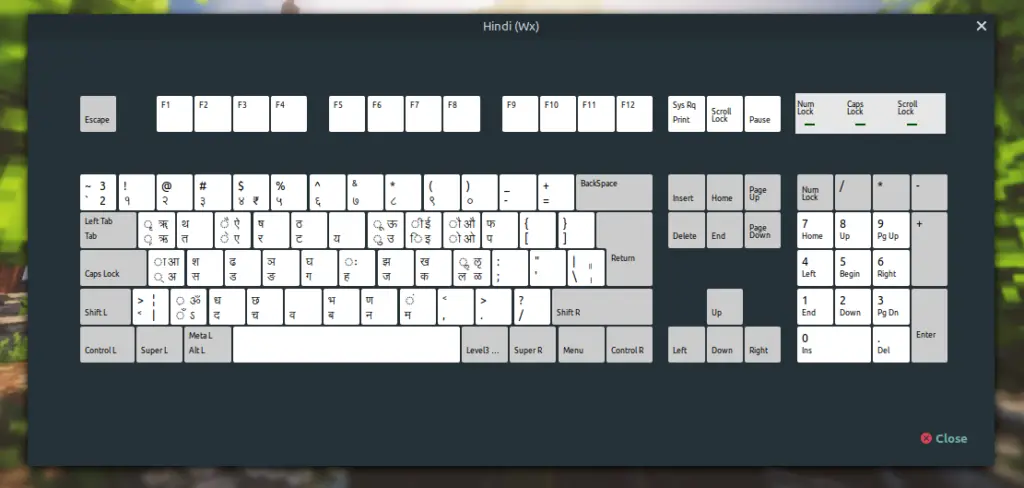 As soon as you add a new layout an applet will be added to your panel showing the flag of the country of the language you are using currently.
To change the language click on that Applet and choose the language that you just added.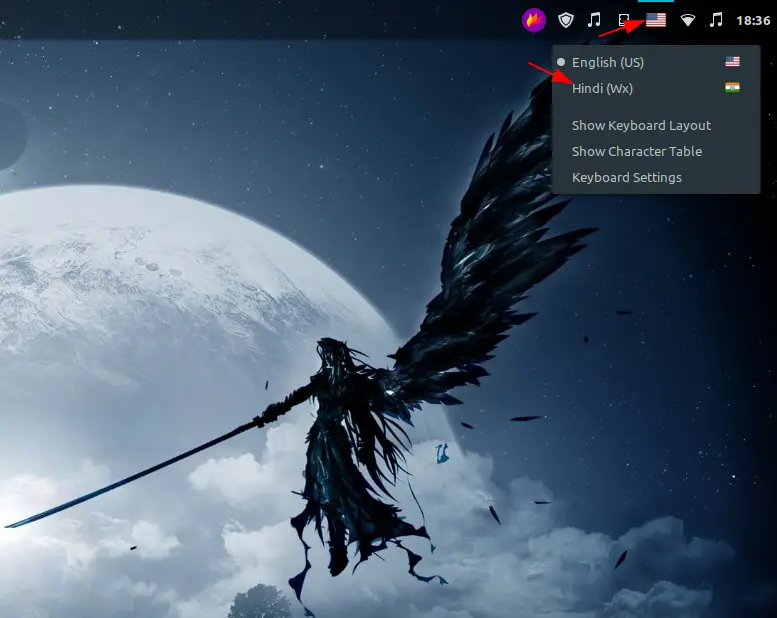 Now open any text filed and start typing, you can see that I am now able to write in Hindi. Similarly you can write in any language on Linux mint.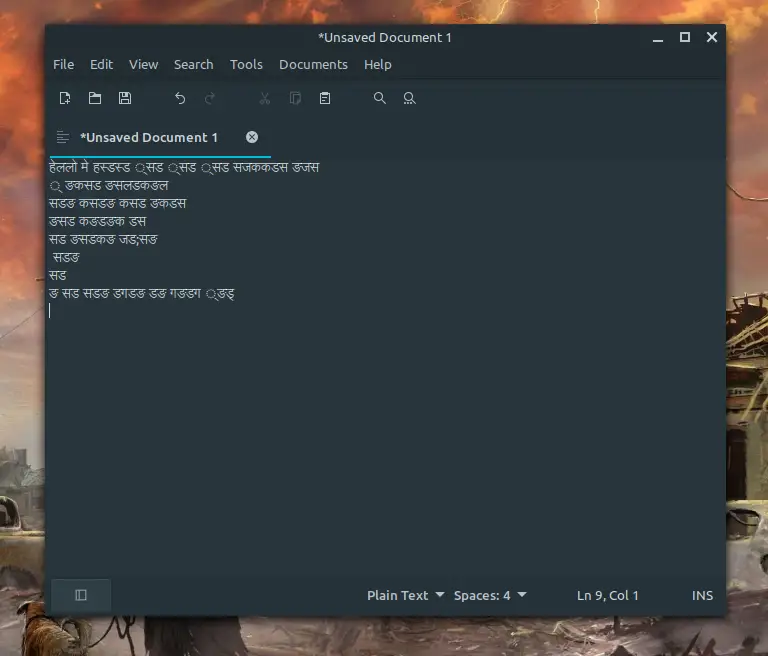 Finishing off
That's all for this article I hope this helped you. If yous till have any trouble then tell me in the comments. Also, your comments motivate me to write.