This article will show you how to install the latest Nvidia Drivers in Linux Mint.
Linux Mint comes with an intelligent driver manager to automatically identify and install required drivers. This includes both proprietary and open-source drivers.
However, you still need to install those drivers manually. You can install the latest Nvidia drivers in Linux mint with one click using driver manager.
Another way to install the drivers for your Nvidia GPU is to download them from the official website of Nvidia.
These drivers are necessary to install if your system runs on an Nvidia GPU. GPU is essential for high-quality gaming and HD videos.
Requirements
Stable internet connection
An Nvidia GPU
Linux Mint or Ubuntu-based OS
Basic Linux knowledge
Before proceeding with this article, make sure to create a backup with timeshift on Linux mint or whatever backup tool you use.
The chances of something going wrong are low but never zero. If anything goes wrong, then we can easily restore from the backup.
Install NVIDIA Drivers from Driver Manager
You can find the driver manager under the Administration category on the menu. Open the driver manager and wait for it to check your hardware and find the latest drivers.
This and any other process mentioned in this article require a stable internet connection, as mentioned at the start of this article.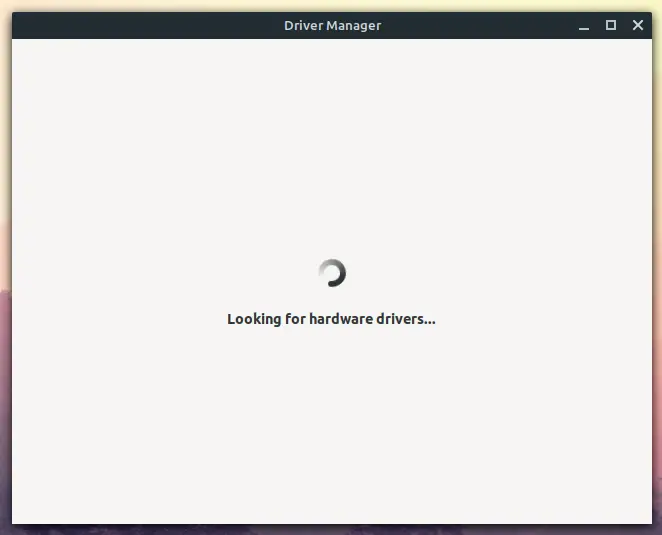 Now choose the recommended drivers for your system and click on Apply Changes. As you can see, I am currently using outdated proprietary drivers from Nvidia. This way, you can upgrade to the latest drivers as well.
The default drivers for you will be open-source nouveau; they work fine; however, they are not powerful enough to help you with your gaming needs.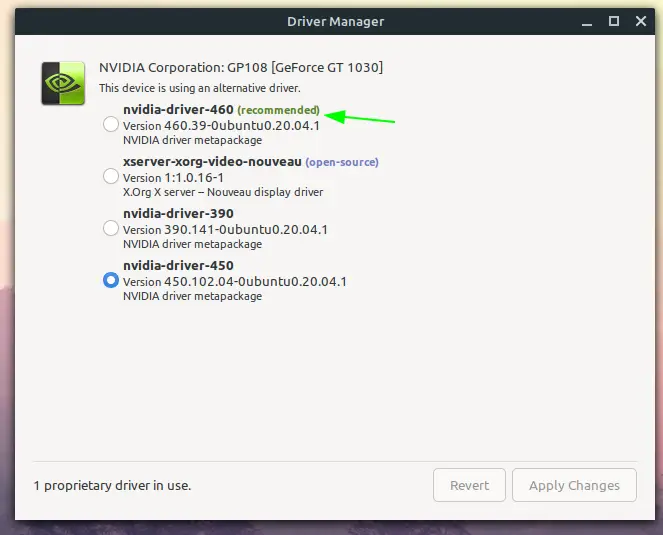 The driver manager will now start applying changes; it will download the latest and most stable version of the drivers you chose and install on your system. This process requires some time for downloading the drivers.
As soon as it is finished downloading the drivers, the driver manager will automatically install them.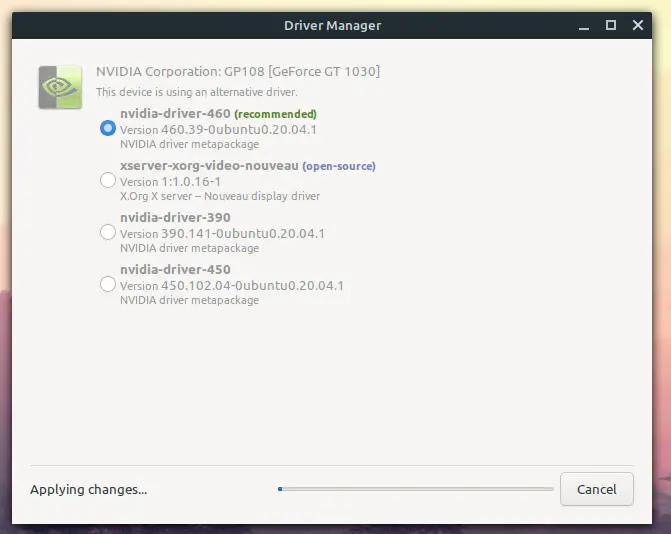 Once it is done installing the selected drivers, it will ask you to reboot your system, which is necessary for the drivers to take effect. Click on the restart button to restart your system immediately.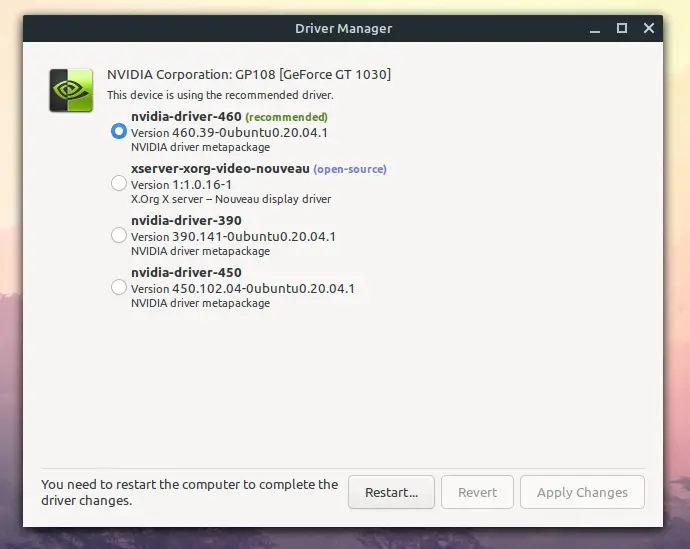 You will now have access to Nvidia settings on your system. You can find them from the menu by searching for NVIDIA X Server Settings.
 As shown in the picture below, you can find and configure all your Nvidia GPU information and other details related to your system in the Nvidia settings.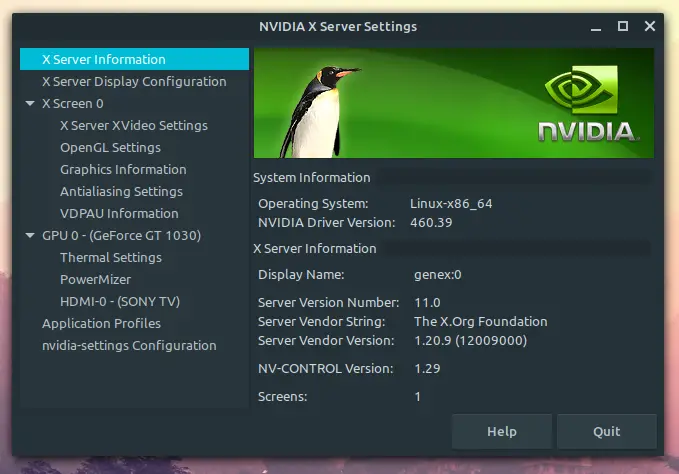 You should expect a change in your system's colors, temperature, and battery consumption with new drivers. You can also rollback to your default drivers if you find any trouble with the new one that you just installed by clicking on revert.
Install from the official website
This is a less recommended way to install Drivers on your system. You can download the latest drivers from the Nvidia official website and undergo a manual installation.
However, this method has fewer benefits than disadvantages. You will have to manually check for and install updates while the one from the Driver manager automatically gets updated.
Drivers in the official repository of Linux Mint or Driver manager are the most stable ones that support your system while giving the least amount of errors. However, the one you download and install manually might be troublesome for your system.
This is the reason why this method is the least recommended.
If you still feel like manually downloading and installing drivers click on the button below to download the latest drivers for your Nvidia GPU.