Steam store has tons of free games for Linux and in this article, I am going to discuss top 10 free Linux games available on steam in 2022.
For this article I am not going to stick to a particular category of games and write about games from all category.
These games are free to download on Linux using the Steam store. All of these games are free but offer additional paid DLC that you can buy by paying a fee.
None of these games are open source and are not available for download on the official linux repository, most of the FOSS games have low graphics and lack many important features.
If you are very concerned about using only FOSS features then you should check games on the official store of your linux distribution.
For you to install games from steam on linux, you should have Steam store installed and a steam account.
Before installing any game, you can check its review on Steam. I sorted out games via best reviews and found the following games to be worth playing in 2022.
NOTE: The description of the every game in this article is taken from the official steam page of the corresponding game with little or no changes.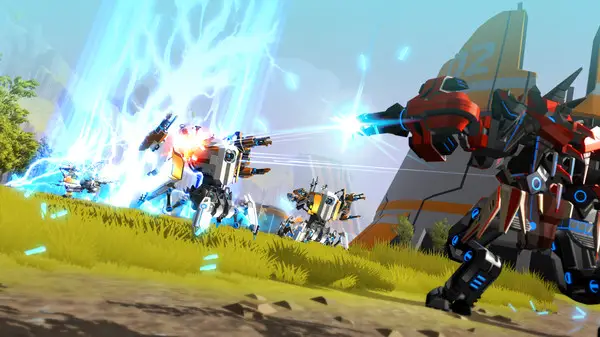 Robocraft is a free-to-play robot crafting and fighting game. You build fully customizable robot vehicles and battle them in a multiplayer arena.
Walk, fly, shoot, drive, jump and use weapons from the future to destroy your opponent in a multiplayer battle against players like you.
In Robocraft editor, you can combine blocks to create a futuristic robot vehicle loaded with different weapons options to choose from.
Jet cars, tanks, flying warships, helicopters, drones; build almost any possible war vehicle and jump into a battle to test it against AI to test it right away.
Robocraft is multiplayer, you can battle against the player from all over the world, or you can choose to play against its smart AI.
ADDITIONAL FEATURES
Over 250 cubes are available to create new weapons and components for your war machine.
Enemy robots break cube by cube while being destroyed with powerful weapons, which players can switch between easily.
You can form parties with your friends and battle on the same side as them.
Create a clan of up to 50 people and share your creation in an online marketplace.
System Requirements (Minimum)
OS: Ubuntu 16.04
Processor: Intel Dual Core or better
Memory: 4 GB RAM
Graphics: Shader Model 3.0 Compatible GPU
Storage: 2 GB available space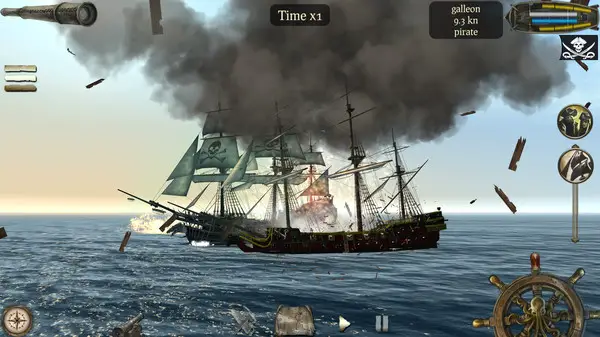 Experience the life of the fiercest pirate caption in this Pirate sandbox game. You play as the legendary pirate captain John Rackham, use voodoo magic to raise your arms from the dead. Together, this historical band of pirates will face the terrifying Inquisitor.
Each resurrected captain has unique skills in improving your ship's statistics. Including special advantages in battle, more gold or even summon the might Kraken!
This game offers an unforgettable experience without any loading screens, a dynamic day and a weather system.
PLUNGE HEAD-FIRST INTO THE GREAT PIRATE ADVENTURE:
Complete many exciting campaigns and unlock new ships and historical captains from the Golden Age of Pirates to drive them.
Travel both charted and uncharted waters full of enemies, islands, treasures, towns, and more in this fully open world.
Explore and conquer the Caribbean Sea, trade and seek treasures hidden in a dangerous location.
The game features an economic system. Loot, trade, build and upgrade your ships.
Gather a fleet and engage in fierce sea battles.
Enjoy the modern graphics, realistic physics and dynamic day-night cycle.
System Requirements (Minimum)
OS: Ubuntu 12.04 / Steam OS
Memory: 512 MB RAM
Storage: 200 MB available space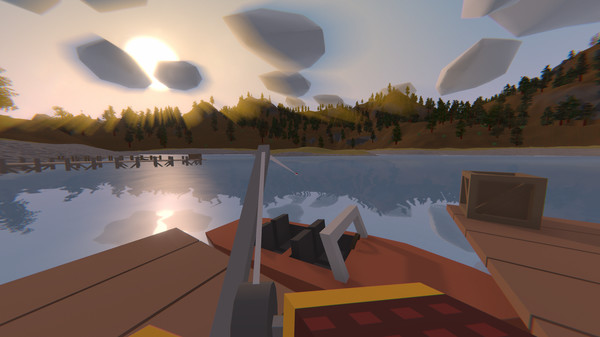 Survive in this zombie-filled adventure game. Wander through the ruins of society, forge alliances and work with your friends to remain among the living.
Your main goal is to stay alive and fight for your life. Use multiple skills and weapons.
Hunt or get hunted in the wild for food. Fish, forge and plant to keep your stomach happy. Face blizzards and other natural hazards to fight for your survival.
Multiple weapon choices like swords, machine guns, snipers, missiles, landmines make Unturned a very interesting game to play.
You can collaborate with other players in multiplayer servers and voice chat in the game with your friends by choosing a frequency.
It features a massive moddable world. In addition, there is a wide land for you to explore and travel through air, water or land. 
You can download player-created content online or upload your own, including firearms, vehicles and much more.
System Requirements (Minimum)
OS: Ubuntu
Processor: 2 GHz
Memory: 4 GB RAM
Storage: 4 GB available space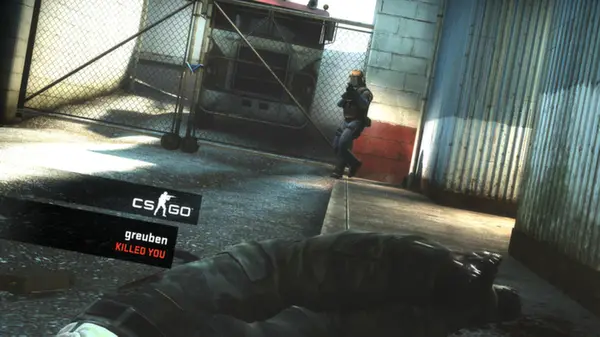 Counter-Strike: Global Offensive (CS: GO) is the most recent installment in Counter-Strike's epic shooting game.
It features tons of new official and community-created maps, weapons, characters, and game modes.
Updated maps of a few old maps from previous Counter-Strike versions are also available in CS GO (Dust 2, Office, Trains etc..)
"Counter-Strike took the gaming industry by surprise when the unlikely MOD became the most played online PC action game in the world almost immediately after its release in August 1999," 
 –Doug Lombardi at Valve.
Counter-Strike Go has been the most played game for the past 12 years and often constantly appeared in gaming news with multiple tournaments.
Over 25 million units of CS Go have been sold worldwide. But as of now, it is completely free to play with in-game purchases and available on Steam for download.
System Requirements (Minimum)
OS: Ubuntu 12.04
Processor: 64-bit Dual core from Intel or AMD
Memory: 4 GB RAM
Graphics: OpenGL 2.1 Compatible
Storage: 15 GB available space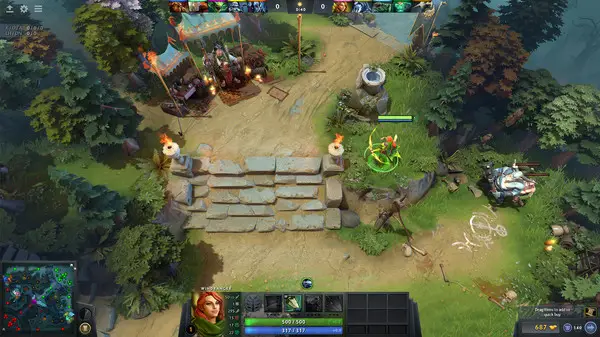 Dota 2 is the most played game on Steam, with millions of players worldwide battling a hundred Dota heroes.
This game offers a lot to discover and engage you with. Moreover, it constantly keeps evolving with tegular updates that improve the gameplay and promise to make the game more fun to play.
Dota has a diversity of heroes, abilities, and powerful items you can choose from. This abundance of items meets every need of a gamer.
Dota has an excellent competitive balance; all game's core content is available for free to all players.
However, there are decorations like skins that people can purchase.
You can play Dota co-op with your friends or vs. bots.
System Requirements (Minimum)
OS: Ubuntu 12.04 or newer
Processor: Dual-core from Intel or AMD
Memory: 4 GB RAM
Graphics: nVidia Geforce 8600/9600GT (Driver v331), AMD HD 2xxx-4xxx (Driver mesa 10.5.9), AMD HD 5xxx+ (Driver mesa 10.5.9 or Catalyst 15.7), Intel HD 3000 (Driver mesa 10.6)
Storage: 15 GB available space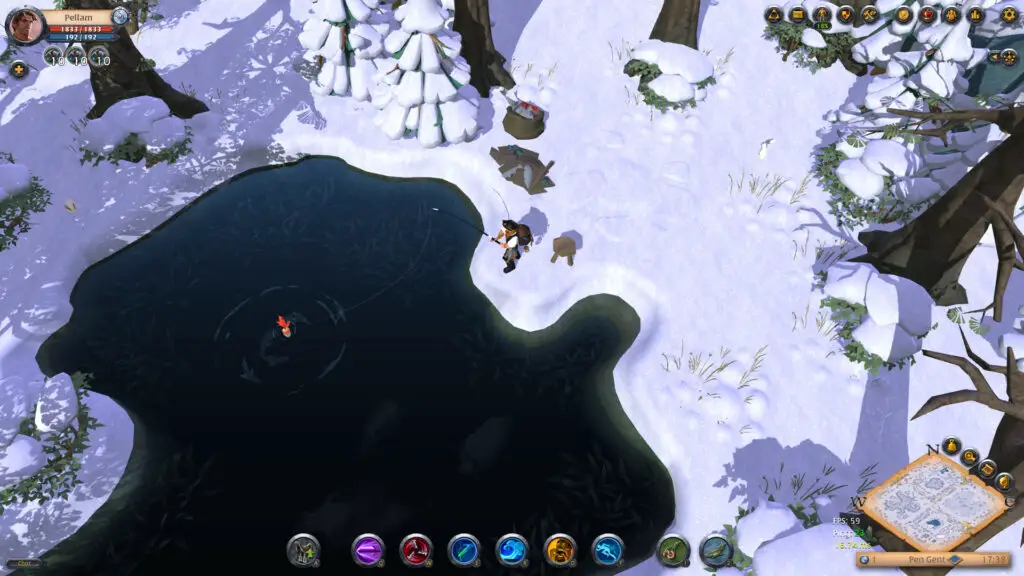 Albion Online is a fantasy sandbox MMORPG with a classless combat system and intense PvP battles.
Form alliances, gather wealth and explore a vast open-world full of danger and opportunities.
Players gather resources to craft basic tools, mighty armors, and buildings. You can buy, sell and trade rare items at marketplaces.
You can switch between many available playstyles and skills. Your weapons and armor define your skills.
Use specialized combat strategies and tactics to win your battles and test yourself in high-risk fights.
System Requirements (Minimum)
Requires a 64-bit processor and operating system
OS: Ubuntu 14.04 – 18.04 LTS 64 bit or SteamOS
Processor: Intel/AMD CPU with SSE2
Memory: 4 GB RAM
Graphics: Graphics card with OpenGL 3.3 support or better
Sound Card: SDL2: libsdl2-2.0-0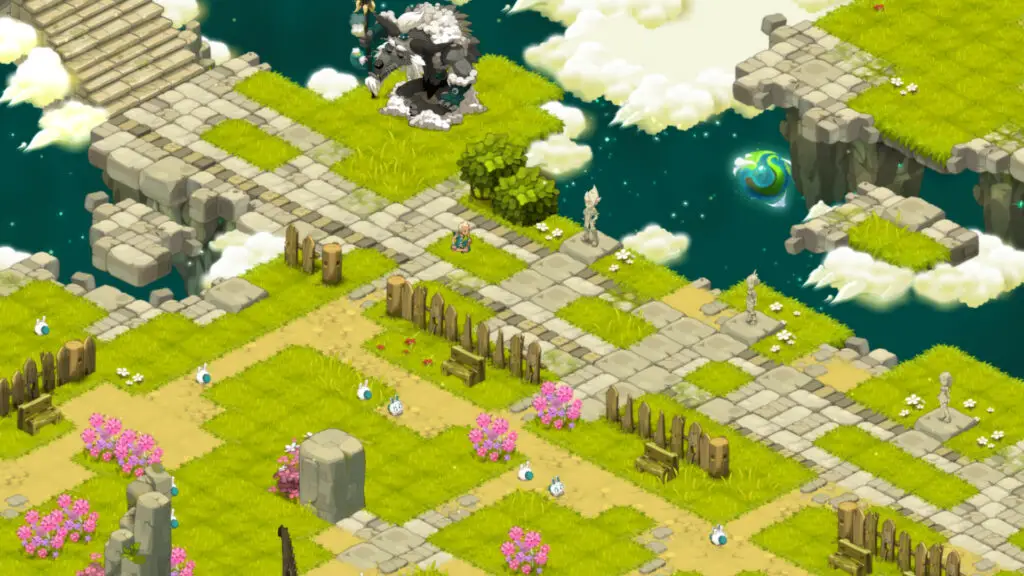 STEP INTO A LIMITLESS UNIVERSE
Touchdown in the World of Twelve and set off on a great adventure in WAKFU, an original massively multiplayer online role playing universe where humor goes hand in hand with action-packed, tactical battles.
Climb Mount Zinit in search of Ogrest, the fearsome ogre behind the cataclysm that devastated the World, or mark your own path across the archipelagos where the denizens of this world feverishly work to rebuild their once mighty nations.
Become a warrior, politician, merchant, or craftsman, but whatever you choose…
IN WAKFU, EVERYTHING DEPENDS ON YOU!
System Requirements (Minimum)
Processor: Pentium IV 2.8 GHz or equivalent
Memory: 1 GB RAM
Graphics: GeForce 4Ti or equivalent
Network: Broadband Internet connection
Storage: 1500 MB available space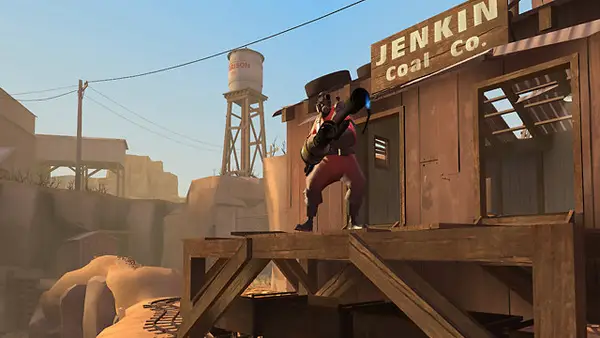 Team Fortress 2 is the most highly rated action game of all time, delivering constant free updates, including new game modes, maps, and much more.
You get nine distinct classes that provide a broad range of tactical abilities and lend themselves to various player skills.
No matter what your style and experience, we've got a character for you. Detailed training and offline practice modes will help you hone your skills before jumping into one of TF2's many game modes, including Capture the Flag, Control Point, Payload, Arena, King of the Hill, and more.
There are hundreds of weapons, hats, and more to collect, craft, buy and trade.
Tweak your favourite class to suit your game play style and personal taste. You don't need to pay to win—virtually all of the items in the Mann Co. Store can also be found in-game.
OS: Ubuntu 12.04
Processor: Dual core from Intel or AMD at 2.8 GHz
Memory: 1 GB RAM
Graphics: nVidia GeForce 8600/9600GT, ATI/AMD Radeon HD2600/3600 (Graphic Drivers: nVidia 310, AMD 12.11), OpenGL 2.1
Network: Broadband Internet connection
Storage: 15 GB available space
Sound Card: OpenAL Compatible Sound Card
War Thunder is the most comprehensive free-to-play, cross-platform, MMO military game for Windows, Linux, Mac, PlayStation®4 and Xbox One dedicated to aviation, armoured vehicles, and naval craft from World War II and the Cold War.
In War Thunder, aircraft, attack helicopters, ground forces and naval ships collaborate in realistic competitive battles. You can choose from over 1,700 vehicles and an extensive variety of combat situations many of which are exclusive.
You can find yourself blasting your pursuers from a bomber turret, defending your teammates on the ground from an air raid with anti-aircraft guns, shooting down enemy planes with a firestorm from multiple rocket launchers, or trying to sink an enemy warship with a torpedo from a fast attack boat.
Seamless cross-platform gameplay between Windows PC, Linux, Mac, PlayStation®4, PlayStation®5, Xbox One with Xbox Series X|S – everyone on the same server.
Over 1,800 highly detailed aircraft, helicopters, tanks, warships and other combat vehicles crafted carefully from historical documents and surviving sources.
100 maps representing the main historical battle theaters.
Intense PvP experiences in full-scale combat missions at various difficulty settings for all play styles and degrees of experience.
Rich PvE content including dynamic historical campaigns and solo missions.
Regular content updates including new vehicles, maps, missions and nations.
Astonishing graphics, authentic sound effects and beautiful music creating an atmosphere to fully immerse yourself in.
Create custom content for War Thunder and share it on War Thunder Live, with the prospect of earning real money through the Revenue Share Partner System!
System Requirements (Minimum)
OS: Most modern 64bit Linux distributions
Memory: 4 GB RAM
Graphics: NVIDIA 660 with latest proprietary drivers (not older than 6 months) / similar AMD with latest proprietary drivers (not older than 6 months; the minimum supported resolution for the game is 720p)
Network: Broadband Internet connection
Storage: 17 GB available space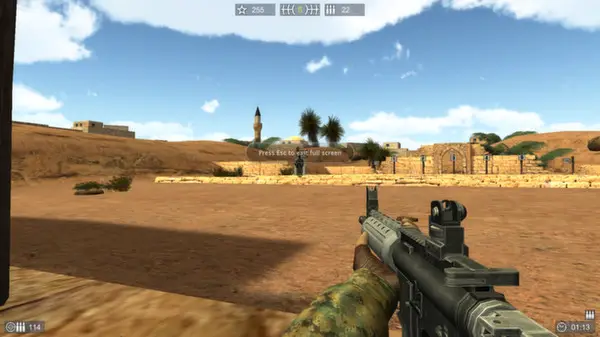 Do you know how the insides of a Terminator's Minigun work? Try World of Guns: the world's most realistic 3D simulator of firearms (and other things from tanks to DeLorean time machines).
Find out what makes legendary pistols, rifles, machine guns and artillery pieces tick… Then disassemble them down to the tiniest part!
WHAT IS WORLD OF GUNS?
A free-to-play game and an interactive encyclopedia, simulating real firearms in 3D.
Here, you can literally climb inside a gun and understand its workings; cut it in half, fire it and bring time to a crawl; and finally, completely disassemble it and put it back again (against the clock if you wish).
WoG meticulously recreates historical and modern examples of firearm designer genius — from a tiny Liberator pistol to a 16000-pound FlaK 88 anti-aircraft gun.
It has both legendary World War guns and rare models that even museums struggle to find. World of Guns puts 200 years of firearm history into a single, sleek and engaging video game.
System Requirements (Minimum)
OS: Ubuntu 10.10
Memory: 1024 MB RAM
Network: Broadband Internet connection
Storage: 400 MB available space
Sound Card: any
Additional Notes: Opengl 3.2 or later
Conclusion
All games mentioned in this article are free to play and top rated by the community. Every game is unique and cool at its place.
Make sure that your system meets the minimum requirements before downloading any game.