Riseup is a free and open source VPN provider for multiple platforms, including Linux and Android that promises to provide free VPN services without logging your IP address or your activities.
It runs entirely on donations and does not require an account for usage. You can directly install Riseup VPN and start using it without even setting up an account.
Riseup is available on the official linux repository and as a snap package. However, every free vpn comes with certain disadvantages, and most of the time it is getting your data sold.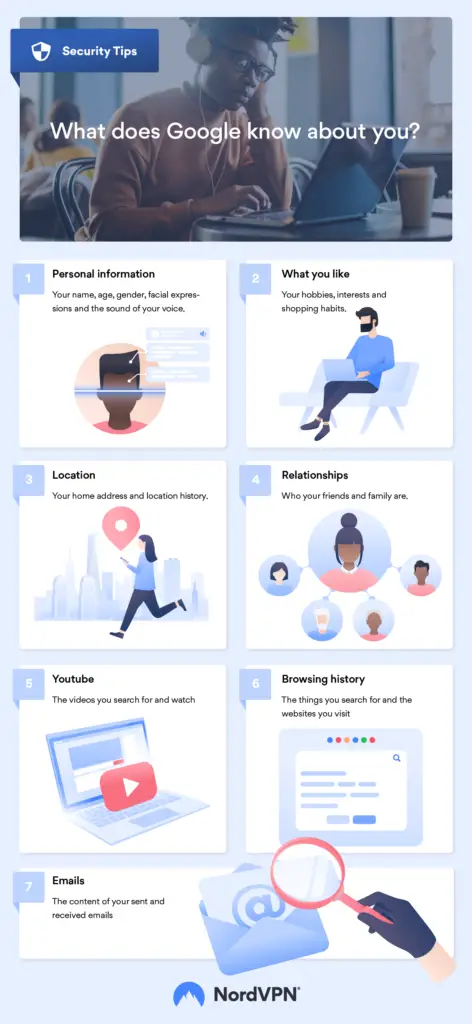 Tip: You can anonymise yourself with NordVPN.
Even though Riseup VPN does not sell your data; but it has one big disadvantage, i.e. network instability. Riseup offers full anonymity for its users, but connection speed is an issue.
For this I recommend you to check out NordVPN which offers super fast speed and a secure and anonymous connection for up to 6 devices.
Install Riseup VPN from Software Manager
As I mentioned before, Riseup is available in the official repository this means you can easily install it on Linux Mint 21 from the software manager or using apt in the terminal.
Open a Terminal window ( Ctrl + Alt + T ) and run the following command:
sudo apt install riseup-vpn

This will install and set up Riseup vpn on your Linux system. To check if you have installed Riseup successfully, run the following command:
riseup-vpn --version

If you get an input as shown in the picture above, you have successfully installed Riseup VPN.
Install Riseup VPN using Snap.
Riseup VPN is also available as a snap package. You can get the most recent version of Riseup using Snap while the one on software manager is almost always outdated.
To install Riseup using snap on Linux mint, you need to enable snap store before proceeding with the following instructions.
Once you have enable snap store on Linux mint, you can install Riseup VPN using:
sudo snap install riseup-vpn --classic
This will install the latest version of Riseup VPN on your system. Now proceeded to the next step to know more about using Riseup on linux.
Using Riseup VPN on Linux
Riseup VPN is fairly easy to use and needs to advance configuration, unlike OpenVPN. After installation, you can directly launch and start using Riseup VPN .
You can launch Riseup with the following command using Terminal:
riseup-vpn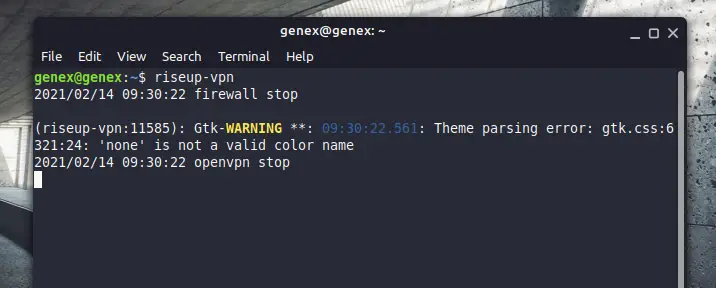 Riseup VPN will create a system tray menu with an icon that will indicate if the VPN is active or not.

The icon in the system tray will change according to its status, all status and their meaning is shown in the above image.
Here is a short video tutorial on how to launch Riseup VPN.
While the VPN is connecting, all traffic will be blocked and your internet will stop working until you have successfully connected to the VPN.
This is to protect you from sending unwanted pings from your real IP address. Every time you connect to Riseup VPN a random IP address is assigned to you.
You do not need to do the above step every time, now Riseup VPN will auto start at boot.
You can disable auto-start of Riseup at boot by running the following command in Terminal:
riseup-vpn -disable-autostart
Although Riseup VPN is totally free, but it will keep asking you for donations from time to time, you can either ignore that or consider donating.
Riseup VPN disadvantages.
Riseup VPN is a good VPN for unblocking small websites. However, it does not have the capability to stream videos or browse Reddit.
The major problem with Riseup VPN is the speed that it offers. I have personally tested it and the results of speed that I got were not great.
So fr basic applications, it is a good VPN but if you have got some advanced work for it to do then consider choosing a Premium VPN which offers a stable and fast VPN connection.
Riseup VPN vs Premium VPN
| | | |
| --- | --- | --- |
| Features | RISEUP VPN | Premium VPN |
| Free | Yes | No |
| Secure | Most Probably | Absolutely |
| Sells Your data | No | No |
| Security | Medium | High |
| Fast | No | Yes |
| Multiple Servers | No | Yes |
| Can choose server location | No | Yes |
| Can browse YouTube | A little | 100% |
| Can browser Reddit | No | Yes |
FreeVPN for Linux
If you want to go anonymous and stay 100% secure and still having a high-speed internet connection over VPN, I recommend you to install NordVPN.
Nord VPN offers high speed VPN connection with secure and cheap pricing.