Chromium has been banned in the latest release of Linux mint i.e. Linux mint 20 along with Ubuntu's snap sore.
You can no longer officially install packages from snap store, including Chromium.
You can use Firefox instead of chromium for your day-to-day work, but for some reason if you still need to use chromium on Linux mint 20 then follow the installation instructions.
Also Read: How to install Steam on Linux mint 20
| | |
| --- | --- |
| | |
| Firefox | Chrome |
| Privacy Friendly | User experience focused |
| Open source | Closed source |
| Beginner friendly | Beginner friendly |
| Consumes less RAM | Consumes high RAM |
| Doesn't run in background | Runs in background even after closing |
| Plugins supported | Plugins supported |
| Built in password manager | Built in password manager |
| Can't translate natively | Can translate websites in upto 45 languages. |
Firefox vs Chrome
Firefox is fast, beautiful, open source, and pre-installed on linux mint, but you may still require using chromium to install some important plugins that only works in chrome or chromium.
The good news is, you can use and install Google chrome instead of chromium. Chrome is fully supported in Linux mint 20 and other versions.
Also Read: How to install Wine on Linux Mint 20
Install Google Chrome on Linux Mint 20.x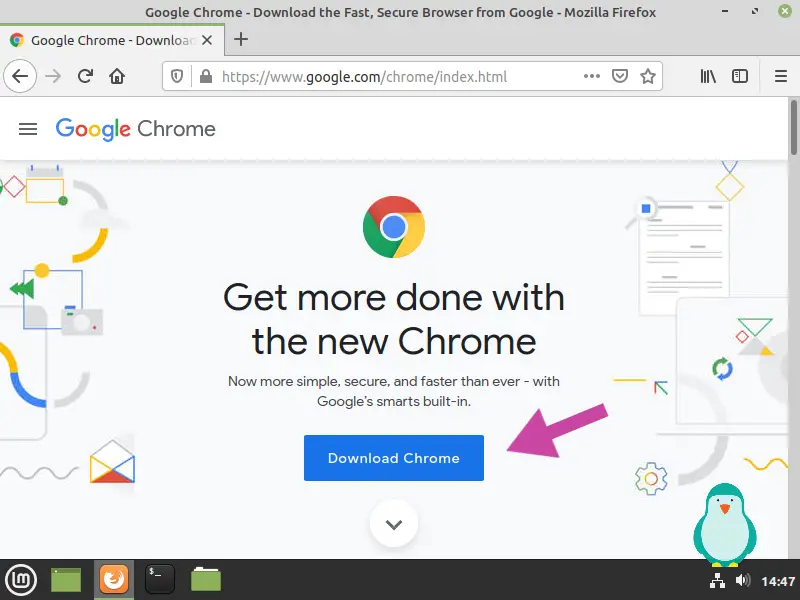 Download Google chrome from here for Linux mint 20. You can also install chrome via terminal for that, see this.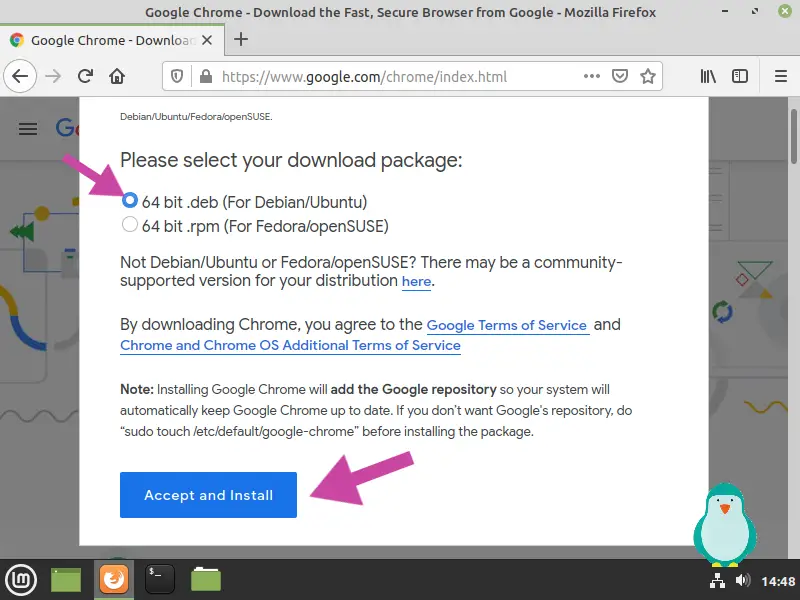 Choose the 64 bit deb package as Linux mint is based on Ubuntu which supports Deb and click Accept and install button to start downloading chrome.
Also Read: Install Simple screen recorder on Linux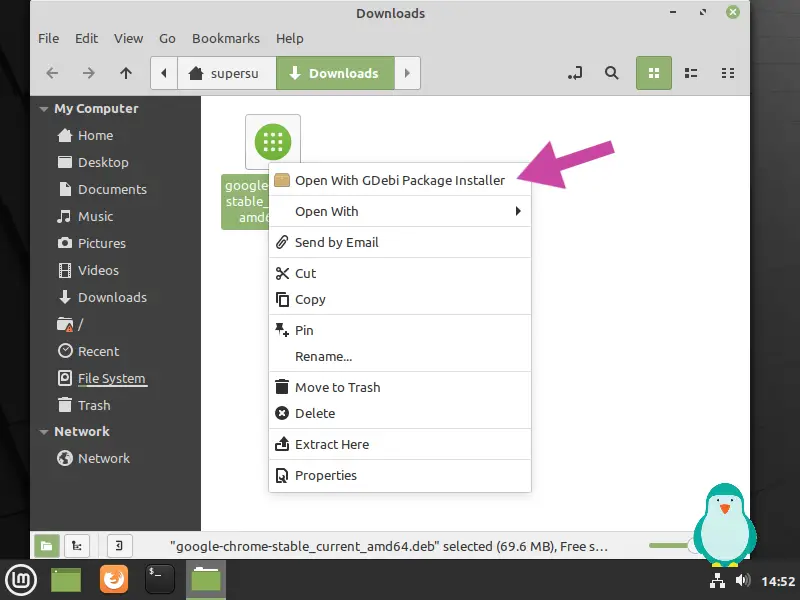 Right click on the file that you just downloaded and click Open With GDebi Package Installer
Also Read: How to install Webmin on Linux mint 20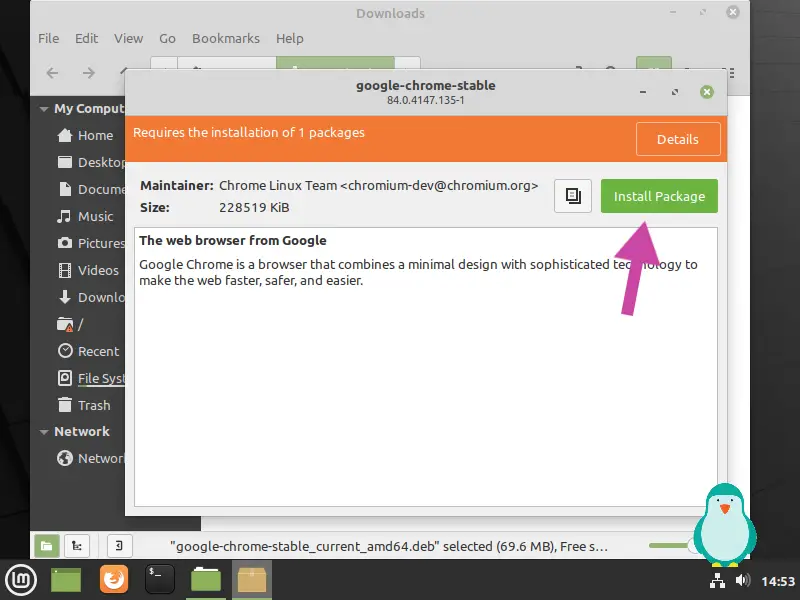 Click on Install Package. If there are unsatisfied dependencies, then they will be downloaded while installing. You can see the list of those dependencies by clicking Details.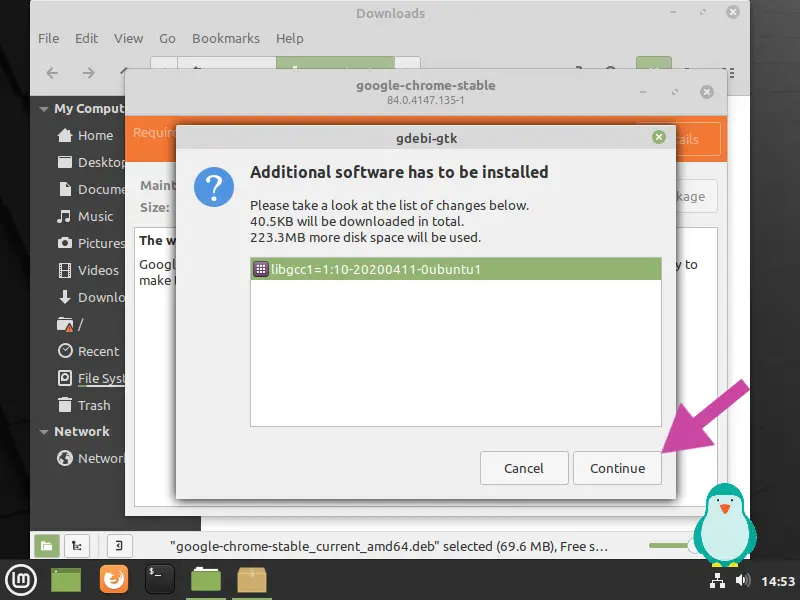 A list of required dependencies will pop-up, click Continue to continue the installation.
Fill in your password and press Authenticate. It requires root permissions to install any package, hence it is asking for our password.
Also Read: Add applications to cinnamon menu in Linux Mint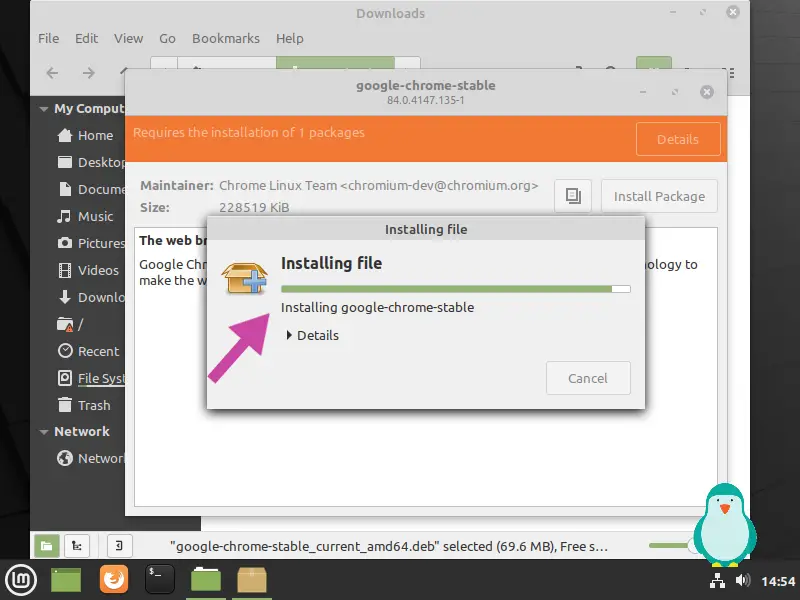 The installation process has now begun, it will take less than five minutes for the installation to complete.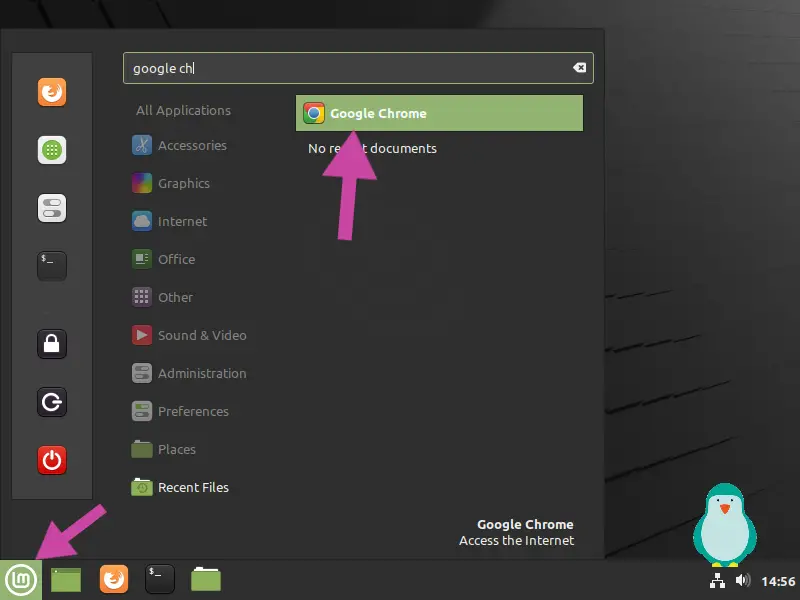 After installing Google chrome, launch it by clicking on the mint menu and searching Google chrome. You can also find it under Internet category as shown in the picture above.
Also Read: How to install Ubuntu 20.04 (with pictures)?
Install Google chrome using Terminal
First, download the Google authentication key.
wget -q -O - https://dl.google.com/linux/linux_signing_key.pub | sudo apt-key add -
Now add chrome repository to our system.
echo "deb [arch=amd64] http://dl.google.com/linux/chrome/deb/ stable main" | sudo tee /etc/apt/sources.list.d/google-chrome.list
Install Google Chrome
Start by updating the packages list.
sudo apt update
Install Google Chrome Stable by using the command below.
sudo apt install -y google-chrome-stable
Launch Google chrome
Launch directly via terminal from the command below.
Also Read: How to Install Tor on Linux Mint 20 and Ubuntu 20.04
google-chrome
or launch using GUI as shown in the picture below.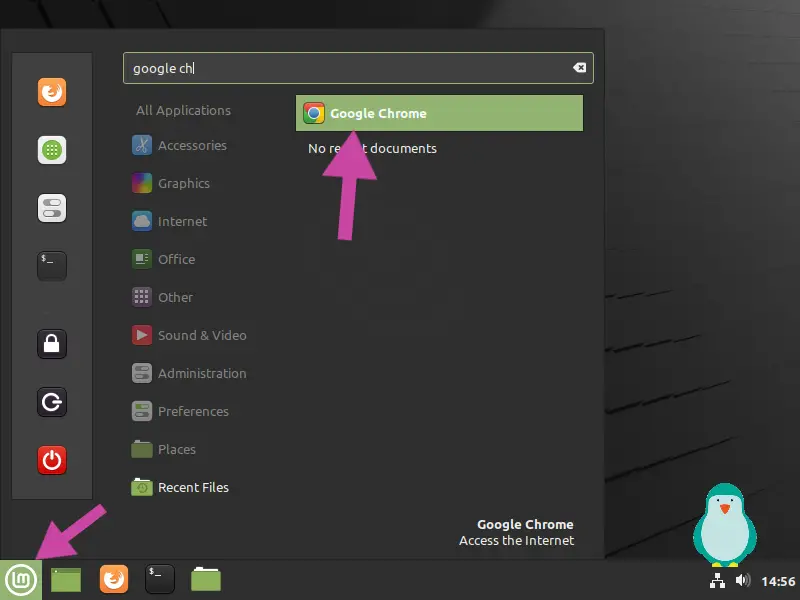 Uninstalling Chrome
You can Uninstall chrome by using the command below.
sudo apt remove google-chrome-stable
You can also uninstall chrome via GUI.
Main Menu >>> Google Chrome >>> Right Click >>> Uninstall
Summary
Firefox is pre-installed on Linux mint 20 but switching to Chromium is not possible on Linux mint 20 so install Google chrome instead.
That's it for this tutorial, please drop your opinion in the comments.
WIFI KEYBOARD AND GAMING LAPTOP FOR LINUX: