Learn the basics of how you can install the PulseAudio Equalizer on Linux Mint in this guide.
Linux is a very good system and is widely used all over the world. It works exceptionally well for home appliances, servers, network file systems, routers, and switches. It's trustworthy and works effectively well without any issues. Linux also powers the most popular Operating System on the planet, 'Android.' You can use several devices on Linux like Android phones, Chromebooks, video recorders, digital storage devices, and much more.
What is PulseAudio?
PulseAudio is a network-capable sound server that works mainly on Linux, Mac OS, and OpenBSD (POSIX Operating Systems). It acts as a proxy for your sound apps. The PulseAudio sound system also is a crucial part of all modern Linux distributions used by multiple devices.
The network-based system analyzes the input from one channel and mixes it. It passes it due to the user-facing layer of the Linux audio system. PulseAudio was officially released back in 2004. Later on, it was added by default on Linux Mint, Ubuntu, and other major Operating Systems.
How does PulseAudio work?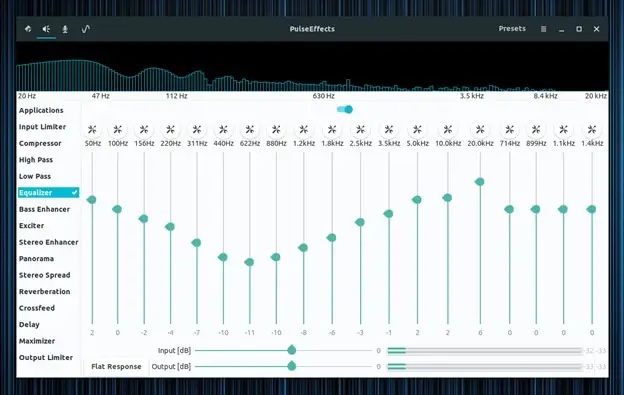 Well, the work of PulseAudio is quite simple like other audio providers. The main task of the pulse audio is to perform sound operations on the given sound data. It processes and transfers the sound between application and hardware.
Along with this, it transmits the audio to different machines and changes the sample format of audio. It can mix several sounds and merge them into a single input/output. It directs the sounds coming from ALSA to various output destinations, mainly from the speakers or headphones. That is why it is referred explicitly to as a sound server.
Features of PulseAudio
PulseAudio is powered by Linux and was previously known as Polyp Audio. It is an excellent and reliable sound server for POSIX and WIN32 mainly. It was an ideal replacement for the ESD servers with much reliability, mixing abilities, and sampling quality. People loved this update and enjoyed using it.
Some of the notable and remarkable features of the PulseAudio are as follows
High-quality software mixing of various audio streams with more than one supported source.
It can easily combine multiple sound cards into a single one with simple rate adjustments.
It can help many client libraries like ALSA, ESD, OSS, and Libao.
Native PulseAudio plugins are also readily accessible for xmms and mplayer, respectively.
It offers a low latency rate and accurate latency measurement for playback and audio recording.
The PulseAudio has an incredible ability to synchronize multiple playback streams at once.
It can record and play the sound on different machines while on the other side.
This sound app allows the maximum transparency that no other sound provider offers.
It has an extensible plugin architecture that supports plugins for jackd, multicast rtp, lirc, and avahi.
The PulseAudio also contains the daemon and basic module set.
How to Install PulseAudio Equalizer on Linux Mint?
Linux Mint works the same as the Ubuntu OS. The sound hardware is tricky because you have to upgrade the Linux sound drivers to make it work. PulseAudio primarily works fine on computer systems and does not create any issues for the user.
The PulseAudio equalizer gives you the authority to fine-tune the audio and make it work on your system smoothly. The offset comes by default in PulseAudio, but it is not available in every distribution. 
Before installing the equalizer in the Linux mint, check all the hardware like speakers and headphones. If they are working correctly, then you are good to proceed to installation. The installation process consists of the following process.
After checking the hardware, run this command on your Linux
sudo apt-get install python-dbus python-qt4 python-qt4-dbus PulseAudio-utils
Take a step forward and run the following commands
sudo add-apt-repository ppa:nilarimogard/webupd8
sudo apt-get update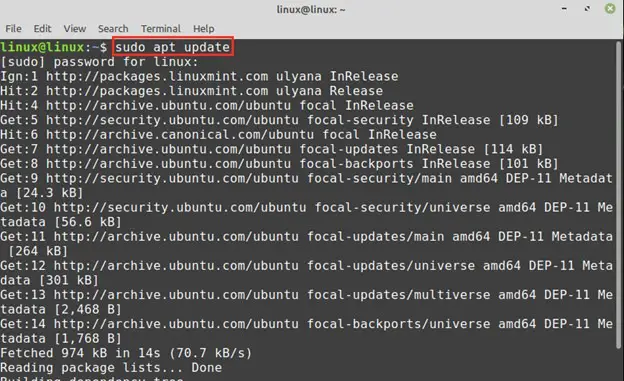 sudo apt-get install pulseaudio-equalizer

After executing the following commands, you can now run the equalizer command to move further.
qpaeq
The equalizer command is tricky, and you can get an instant error message on your screen.
The error will show a message that makes sure to load the PulseAudio dbus model.
If the following error occurs on your screen, you must make specific changes to continue the installation.
sudo nano /etc/pulse/default.pa
Now you have to scroll down to the bottom and add this code 
load-module module-equalizer-sink
load-module module-dbus-protocol
After adding the code, you have to write the file. Just enter CTRL+O and save the file after writing. Press CTRL+X to exit the editor.
The final step is to restart the PulseAudio with the command given below
pulseaudio --kill && pulseaudio --start
After installing the PulseAudio equalizer, you have to adjust the settings, and you are good to go.
PulseAudio vs. Pipewire
PulseAudio and Pipewire are two systems of Linux that people leverage the most for their benefit. Although Pipewire is specifically designed for both cases, it delivers very low latency without wasting extra CPU cycles. It offers more efficient solutions and provides high-quality results as compared to PulseAudio.
How to Start PulseAudio in Linux?
To start the PulseAudio, open the/etc/pulse/client. conf file to allow authorization for multiple users. Once it starts, you can then enjoy listening to your favorite audio.
How to use PulseAudio Equalizer in Linux Mint?
PulseAudio Equalizer is an outstanding sound provider for Linux. The equalizer helps you to set your desired sound. 
Here is how to use PulseAudio Equalizer in Linux Mint:
Install it in the system.
You have to launch it to the configuration window.
Go to the drop-down menu at the bottom and explore the list.
Select the preset option.
Set the best suitable sound for you.
Enjoy listening.
Conclusion
There are numerous operating systems with classy sound providers available readily. The PulseAudio equalizer is a crucial part of the Linux Mint. It presents high-quality sound to millions of Linux users worldwide. 
If you want an open-source tool to control the volume and preset it to your desired requirements, then PulseAudio Equalizer is perfect for your Linux Mint. Install this equalizer and enjoy listening to your favorite music.