Linux Mint is one of the most popular and flexible Linux distributions available. Based on Ubuntu, provides us with an incredible amount of software that we can take advantage of on the system. But, we can always improve it and customize it to our liking. That's why today we present to you some things to do after installing Linux Mint.
Is Linux Mint customizable?
A GNU/Linux distribution is the sum of many components. Each of them has its vision of development and version control. However, together they can form a system as robust as Linux Mint.
A Linux distribution is notoriously reliable and secures thanks to its UNIX inspiration. It has a strong focus on process management, system security, and uptime. But it is still a customizable operating system.
One of the main features of Linux Mint is its focus on novice users, its ease of use, and very stable. This means that it is an easy-to-use and customizable operating system, including the graphical interface and software selection.
In the aspect of the graphical interface, many users like to mess with it because although it is quite modern and elegant, there is always something we can add. Things like a new theme for controls, icons, mouse pointer, or the layout of the panels are some things you can do in Linux Mint.
So, Linux Mint, in any of its presentations, is highly customizable. We will be able to add, change, and remove components of the graphical aspect to improve our daily workflow.
Things to do after installing Linux Mint
According to the Linux Mint website, the distribution is designed to work "out of the box". This means that it comes equipped with everything you need to get up and running as quickly as possible. However, after installing it, you will have to do a few small things to get it fully up and running.
The first thing you should do after installing Linux Mint is to update all installed packages, including security patches.
To achieve this, open the update manager from the main menu or from the icon on the tray.
Then, select all possible updates and click on "Install Updates".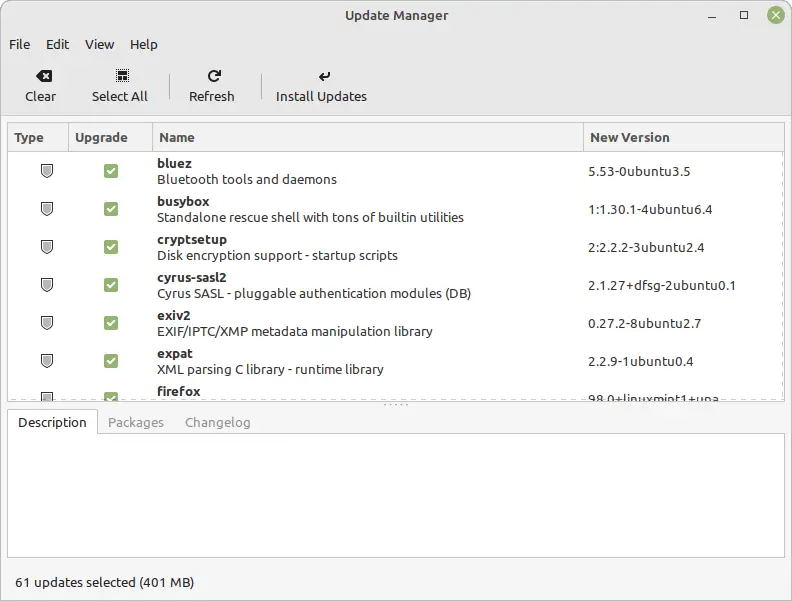 This process is something you should do frequently because it not only ensures that applications are updated, but also that security patches and kernel updates are installed. Together, they make Linux Mint more stable and more secure.
Other things you can do after installing Linux Mint: Installing proprietary drivers
The second thing you can do is check to see if your computer requires proprietary drivers. This is essential if you use graphics cards, printers, or any other hardware that requires a component to be present in the kernel.
To achieve this, just open the Driver manager from the main menu and wait for the system to check your entire computer.
You will then see a screen showing the drivers needed for your computer. Select them and install them.
To complete the process, you will most likely have to reboot the system.
Install Custom Software
Linux Mint comes standard with a number of popular software that will make it easy to install. Some basic applications that come with Linux Mint are an office suite, an email client, a web browser, a text editor, an image viewer, and more.
However, we can add many more that are useful in our work or leisure, and we can find them mainly in the software manager that we can start from the main menu.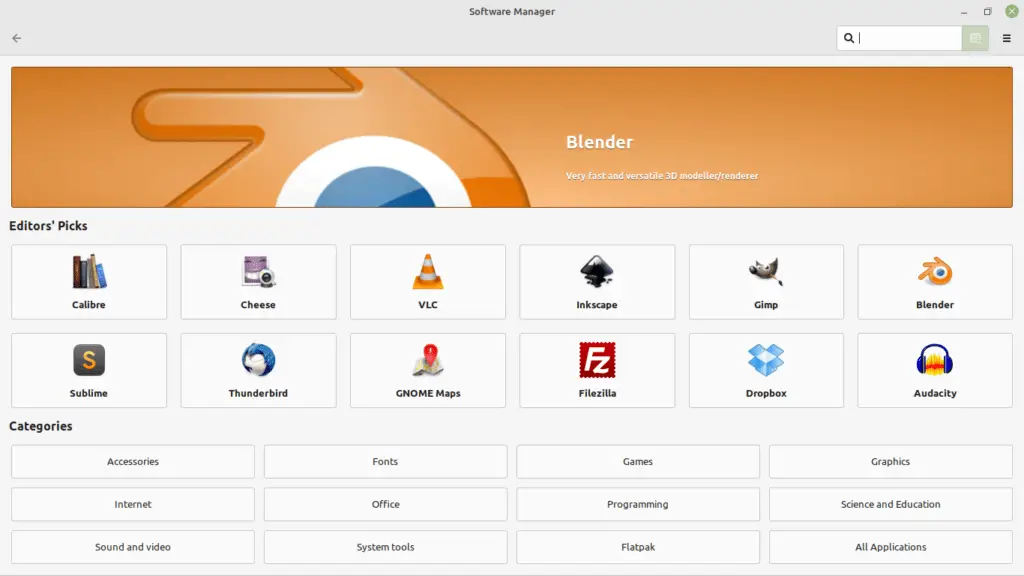 There you can find many interesting applications including games. It's just a matter of looking for an application like GIMP and clicking on the "Install button".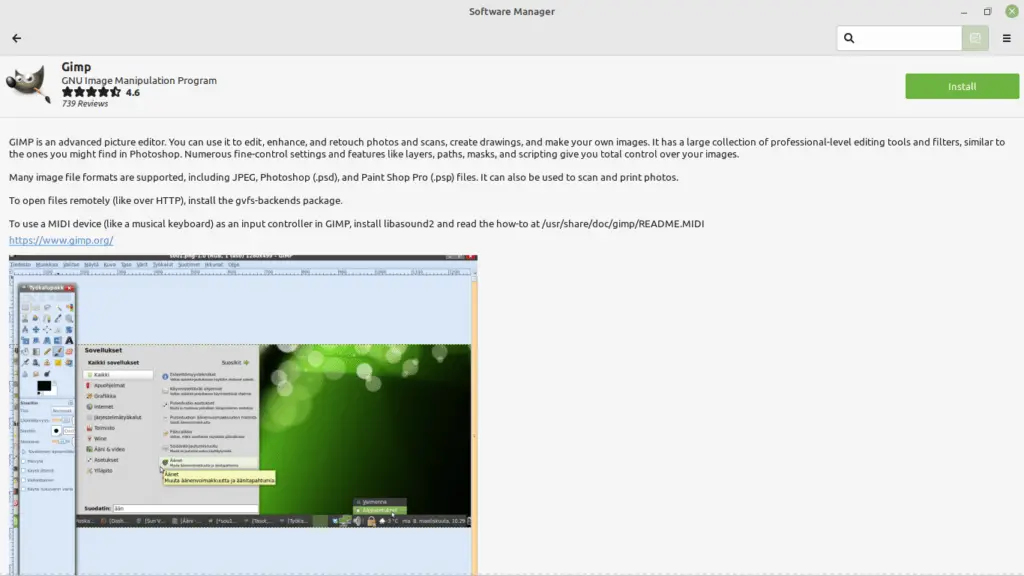 It's as simple as that.
Remove unnecessary software
Another thing you can do is to remove unused software that comes by default in Linux Mint. This is very useful to free up disk space.
The process is similar, you can open the software manager and from there look for the installed applications you want to remove.
Then, you have to click on the Remove button.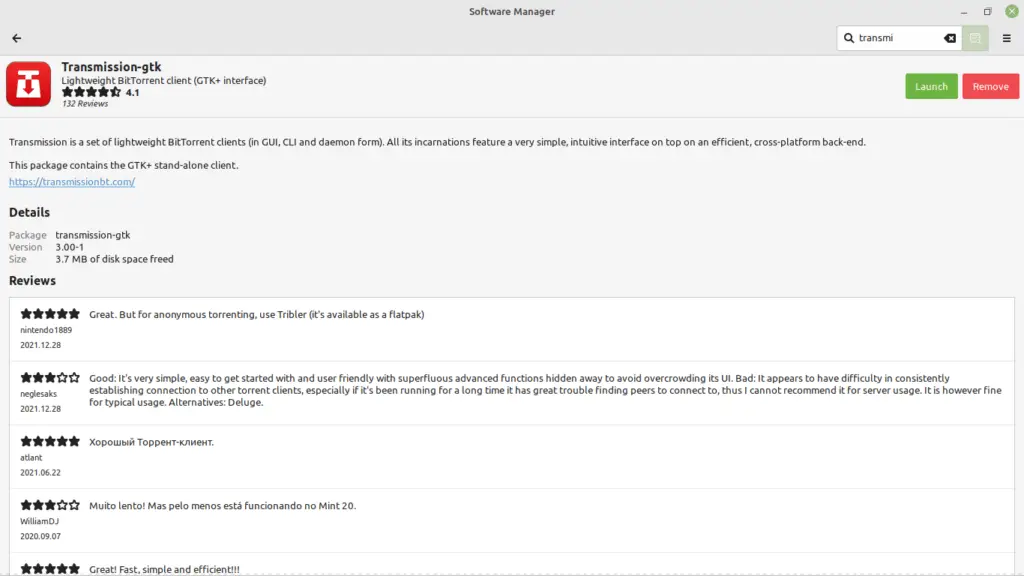 And so continue with each application you would like to remove to save more disk space.
If you would like to do even a little deeper cleaning, you can run this pair of commands in the terminal.
sudo apt autoremove
sudo apt-get autoclean
This way, you will no longer have unused programs on your system, increasing stability and disk utilization.
How do I make Linux Mint look cool?
Linux Mint has a pretty elegant interface, but you can always adapt and change it by installing themes.
Most of them are present on Gnome-look or similar sites, where you can browse to find a theme you like.
Remember that Linux Mint is highly customizable, and you can install themes for controls, window borders, icons, mouse, and more.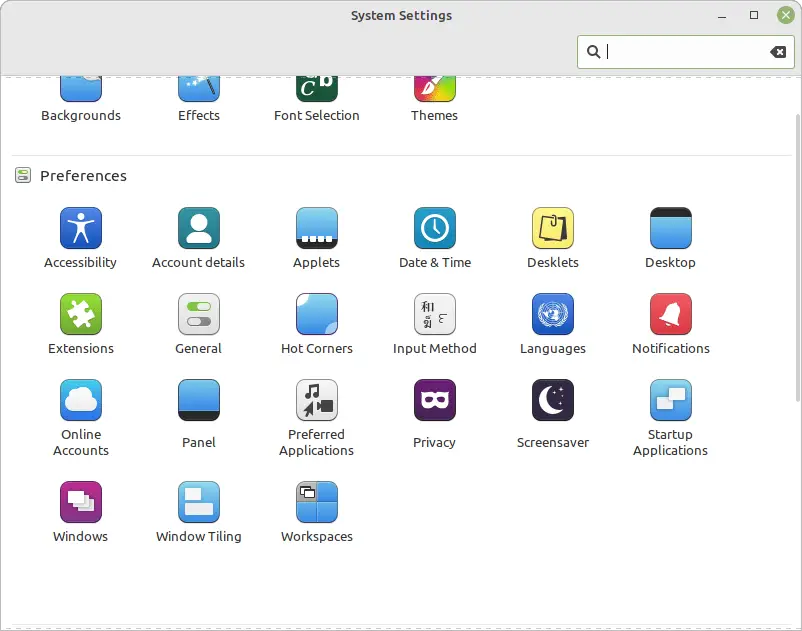 In addition to this, you can also change the layout of the panels from the preference options in System Settings.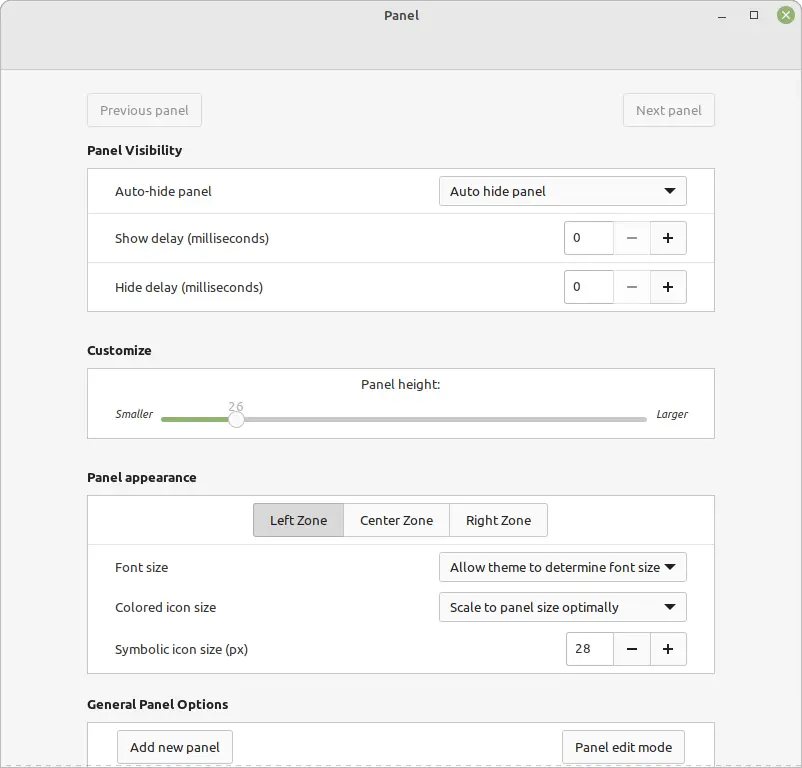 In short, Linux Mint is cool, and its interface is very well done, but you can always tweak it to make it the way you want it.
How do I make Linux Mint more modern?
One thing that characterizes Linux Mint is that its graphical interface is very reminiscent of older Windows layouts. This means that at first glance it doesn't look very modern.
If you want to make it look more modern, you have to start customizing it with themes and panels, but you can also install some extra software to improve the functionality and make it more modern.
One example is Albert, which is a very complete macOS-style launcher that quickly makes it possible to launch applications, search the system, and so on.
Another thing that will modernize your Linux Mint instance is to install Plank, a dock similar to the macOS dock in operation that will save screen space.
In addition to this, we can add applets to the panel and Desklets to the desktop to increase productivity and improve the design.
In any case, the choice is yours, and you can make the system more yours.
Conclusion
Linux Mint is an excellent, popular system with the philosophy of being effortless to use without losing the solidity it inherits from Ubuntu. Although it looks great, we can improve its look and feel and do some things after installation to make it more our own.